Update your ordering hours
Click "Settings" in the green sidebar and the "Hours" tab will appear on the gray top navigation bar.


You can select "Pickup","Delivery","Curbside Pickup" or "Drive-Thru Pickup" from the drop-down menu, then click "Edit pickup/curbside pickup/drive-thru pickup/delivery hours."
3. A pop-up modal will appear with current pickup or delivery hours. Edit your hours by using the drop-down menus.

NOTE: We recommend closing your ordering hours 30 minutes before your dispensary closes.

4. Uncheck the box next to a specific day if your dispensary is always closed for that day.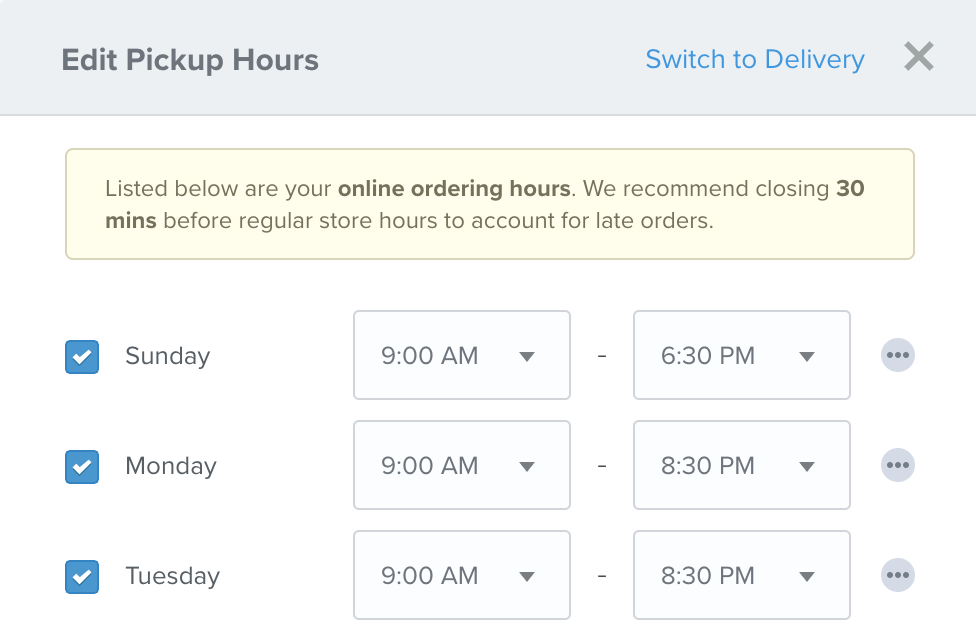 6. Click "Save Hours" and your new hours will appear on your Dutchie menu.