Receive notifications for new dutchie orders
Dutchie users have a number of options on how to receive notifications that a new order has been placed for their dispensary.
Edit Your Notifications
Click "Settings" on the left-hand side of the page.
Click the "My Account" tab.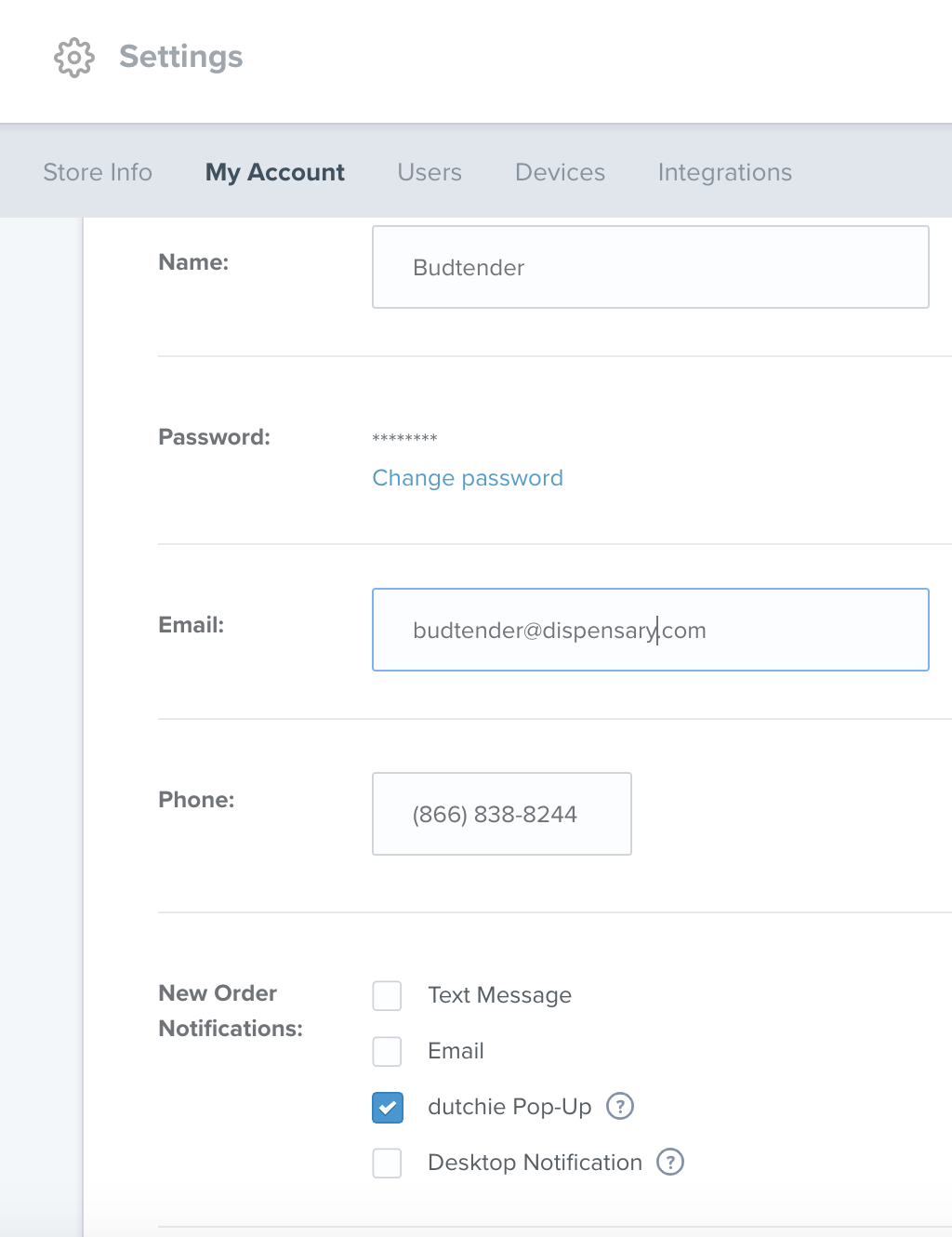 2. Scroll down to the "New Order Notifications" section and check the box for each notification you wish to receive.
Here is a quick reference on the different notifications available:
Text Message: Receive a text message for each new order.
Email: Receive an email for each new order.
dutchie Pop-Up: A pop-up window will appear, for each new order, when you are logged into dutchie.
Desktop Notification: As long as dutchie is open in your browser, you'll receive a desktop notification on your computer when a new order comes in.
TIP: If a new order comes in and interrupts you while working in another part of dutchie (ex: your menu), simply uncheck the "dutchie pop-up" option. Just remember to check it once again to get notified of new orders!