Gather customer emails for marketing purposes with Dutchie Ecommerce
By default, Dutchie Ecommerce auto-subscribes your customers to your promotional dutchie emails when they click "Save my info for next time" during checkout. Ask your Customer Success Manager if you'd like to to disable auto-subscription and

remove all currently subscribed customers from your email list

. Instead, your customers will be prompted to check a subscription box to opt-in to your promotional emails and text messages.

When the feature is enabled, any customers checking out as guests will see a checkbox during checkout to "Subscribe to marketing emails and text messages from this dispensary" In order to subscribe to your promotional emails and texts, they must also check the "Save my info for next time" checkbox to create a dutchie account.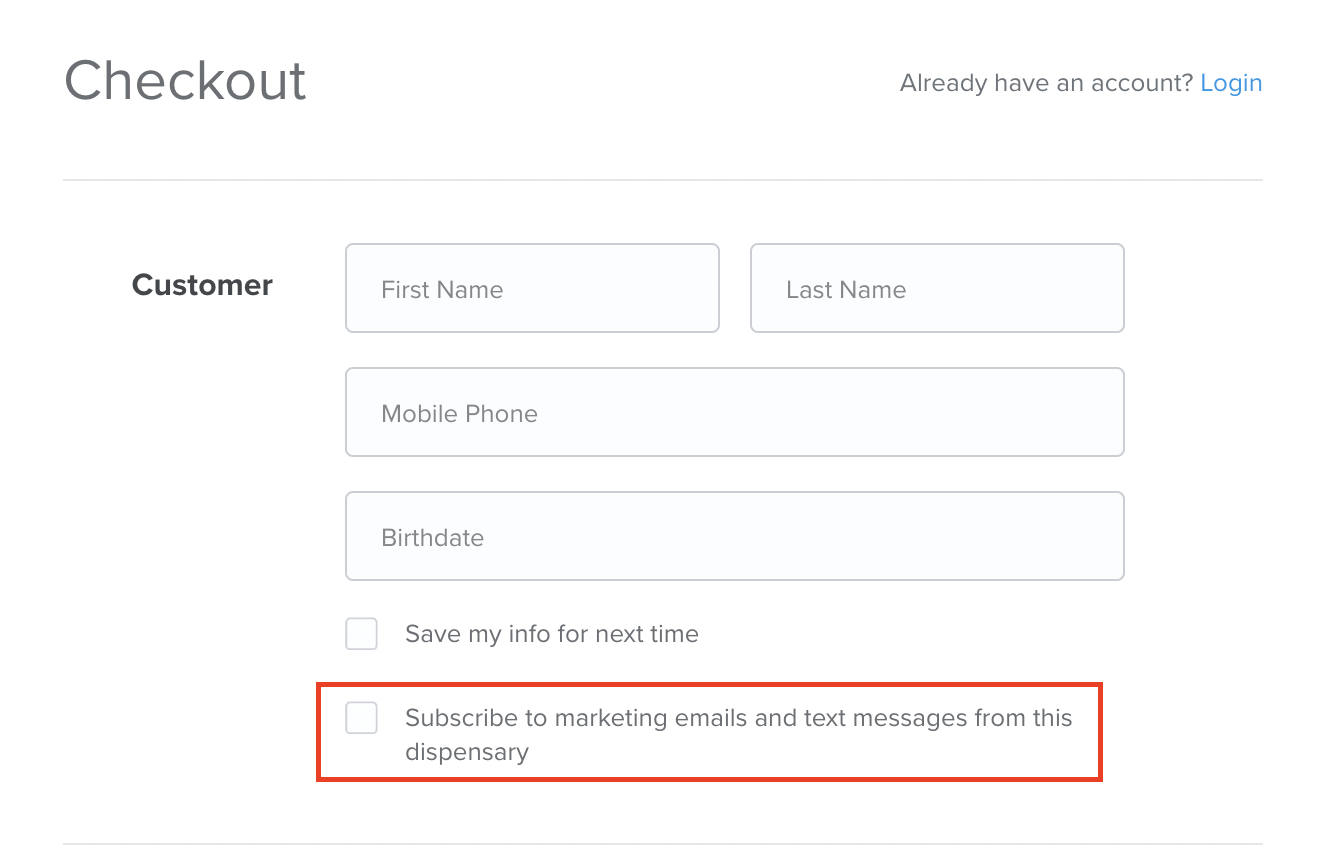 If your customer already has a dutchie account and is logged in at checkout, they must click "Edit" in the "Customer" section. The "Customer" field will expand to include the subscription checkbox underneath the customer's information. To subscribe, the customer must click the checkbox and "Save."