Google Tag Manager
Google Tag Manager is a
tag management system
(TMS) that allows you to quickly and easily update measurement codes and related code fragments collectively known as
tags.
Dutchie supports the usage of Google Tag Manager on Embedded, Store Front, and Subdomain menus.
To get started, you will need an existing Google Tag Manager account with a deployed workspace not set to preview-only mode.
Connecting to Dutchie

To connect your GTM account to dutchie, you will need to locate your GTM ID. This can be found in your GTM workspace, in the top right, starting with "GTM-"


Once you have located your GTM ID, visit the dutchie admin and click "Settings." Under settings, click the "Integration" tab and then locate the "Google Tag Manager" integration. Click the "Connect" button and you'll then see the screen open to input your GTM ID.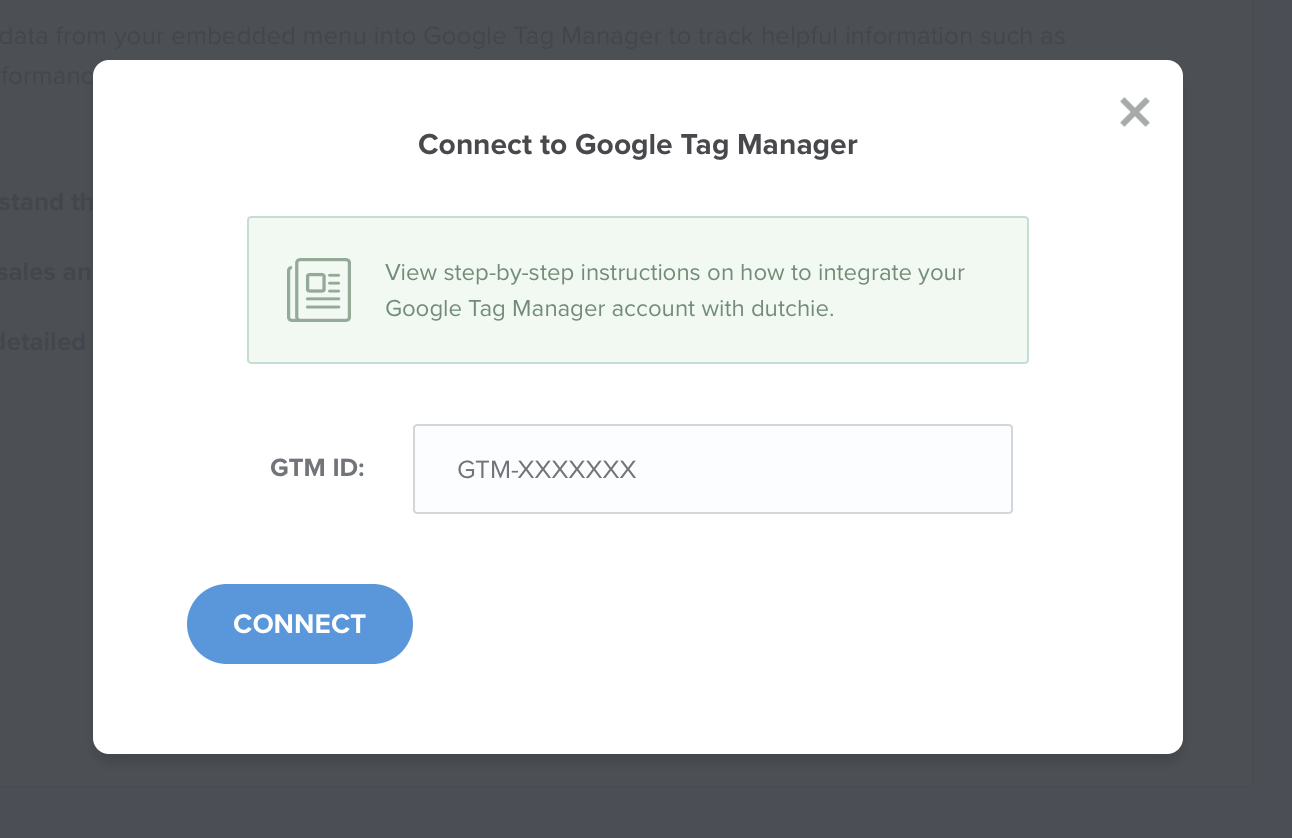 Finish the process by clicking "Connect". You have now connected your menu to Google Tag Manager.
Please Note: It may take up to 5 minutes for these changes to take effect.
Supported Tags
Dutchie permits the use of two classes of Tags: google and customPixels as well as the use of Google's Floodlight tags. For further understanding of the restrictions, please reference the following restrictions information: https://developers.google.com/tag-manager/web/restrict
Ecommerce Data
The dutchie Google Tag Manager integration was built in accordance with the events and data structures laid out by Google's Ecommerce Guidelines.