Process orders in Hypur
Hypur Pay provides legitimate electronic payments for businesses that don't have access to traditional payments or that want a more customized payment solution – including cannabis businesses. If you are looking at how to complete a transaction in your merchant account, or get a closer look at the consumer experience when interacting with Hypur, keep reading!
Complete a transaction in your Hypur merchant account
After successfully connecting their Hypur account with dutchie, when your customer uses Hypur as their payment method an order will be created within your Hypur account.
To locate the customer's order within Hypur, click "Orders" in the navigation panel on the left-hand side of the page.
Click on the "Pickup" or "Delivery" tab along the top of the page, depending on which service the customer used.
Use the search bar in the upper right-hand corner of the page to search by customer name. Click the order you'd like to complete.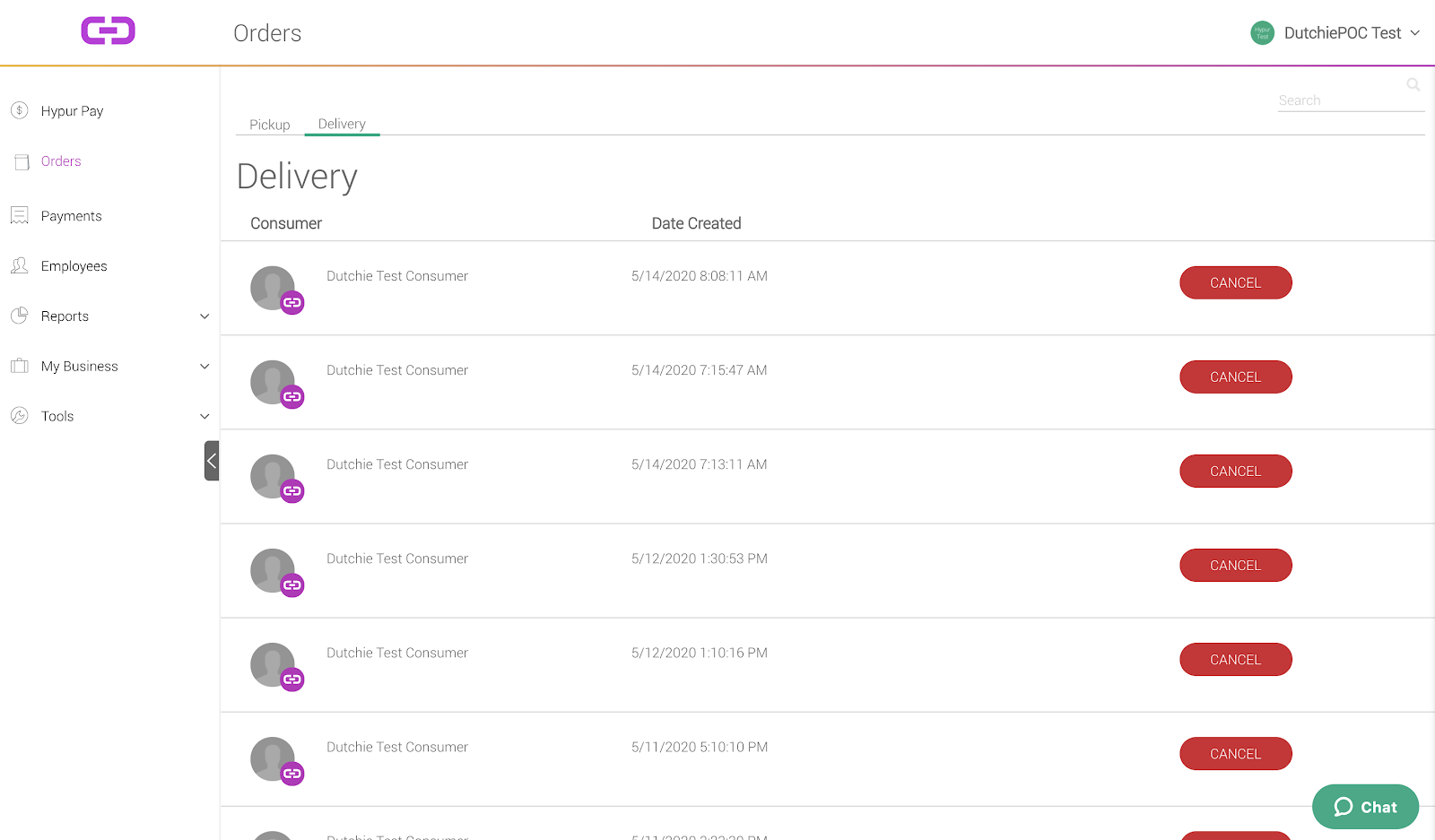 5. After clicking on the customer's name, a modal will appear with the purchase amount pre-populated. You may adjust the amount you wish to charge the customer by typing in a new purchase amount.
6. After confirming and adjusting the purchase amount as needed, click "Pay with Hypur" to continue.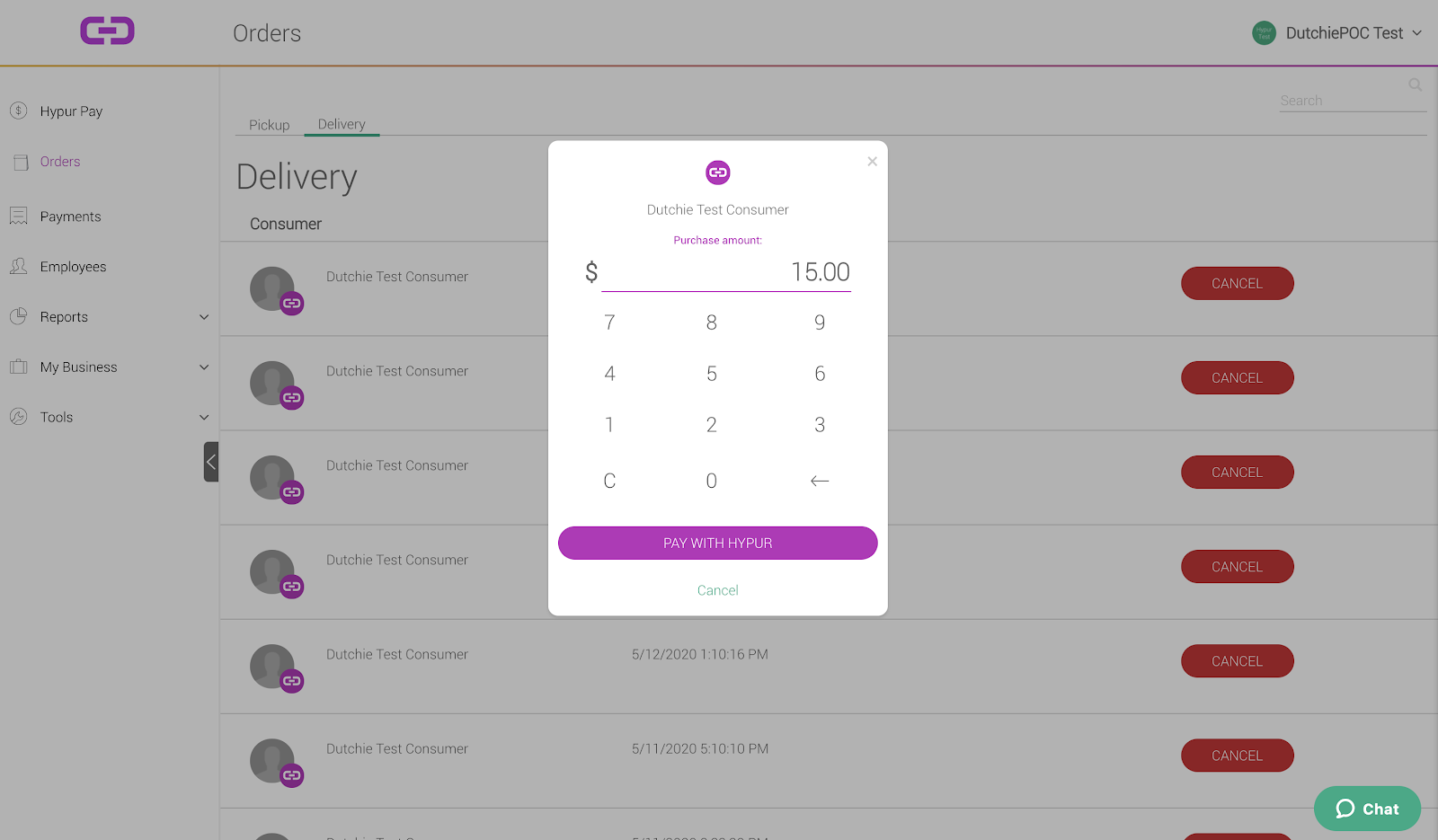 7. A new modal will appear requiring the customer's Personal Access Code (PAC), which they created when setting up their account. Click "Send Text" to send the customer a text message containing a link to input the PAC or ask the customer to key in their PAC on your device and click "Authorize."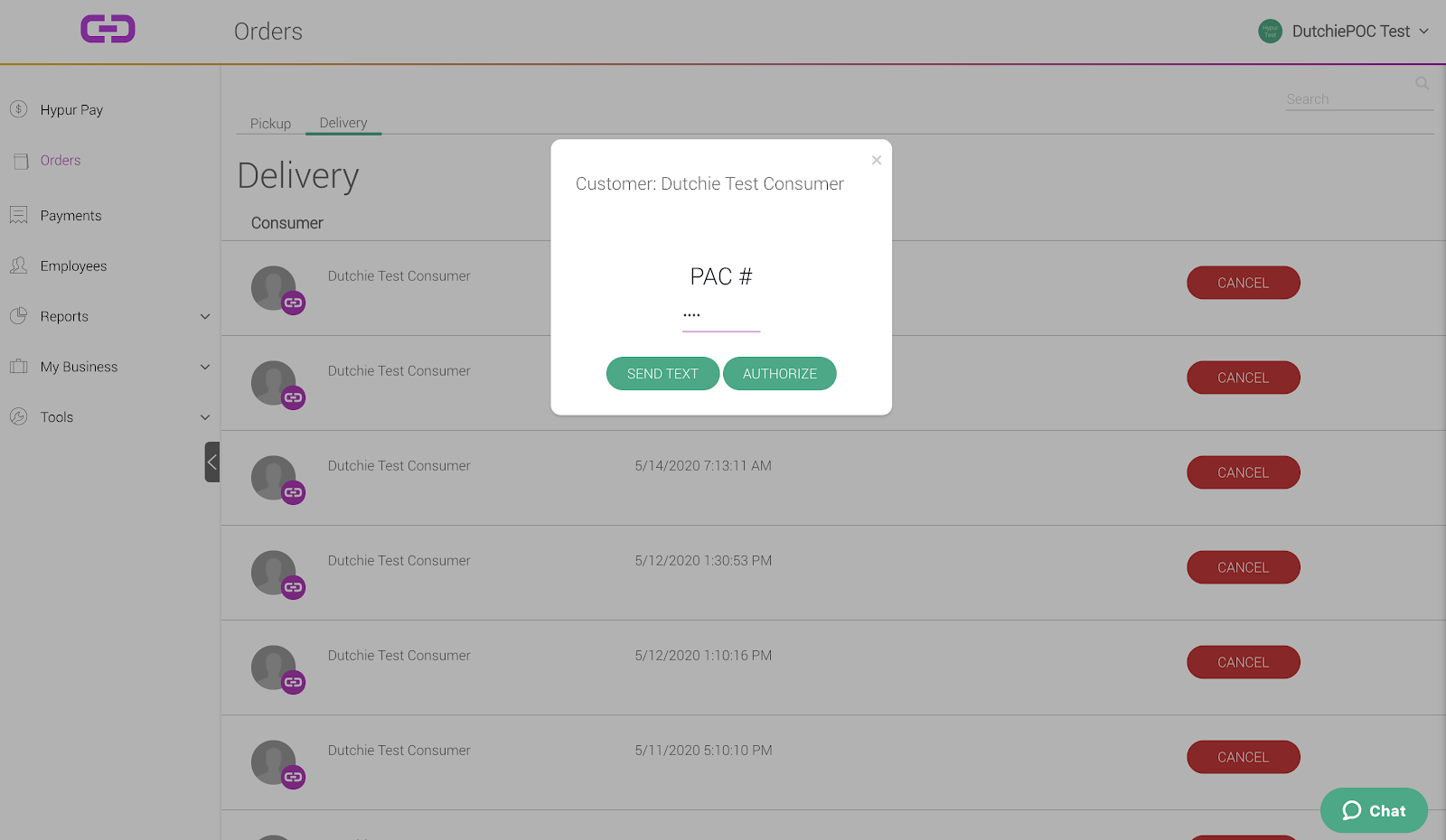 8. If you opt to send a text, a confirmation modal will appear on your screen and a text will be sent to the number associated with the customer's Hypur account.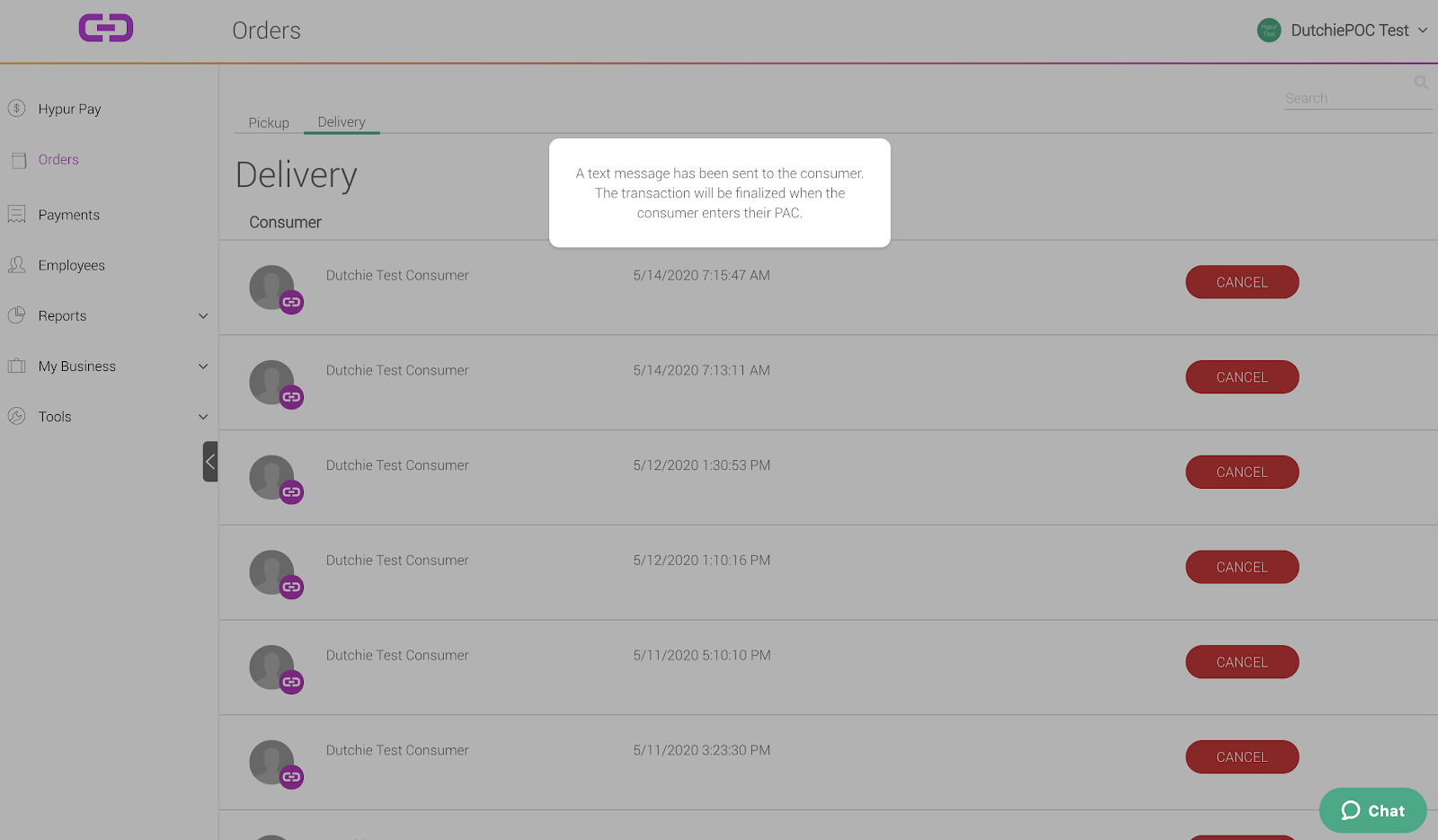 9. Upon successfully entering the PAC on your device or from the customer's mobile device, the transaction will be complete and a "Success" modal will appear.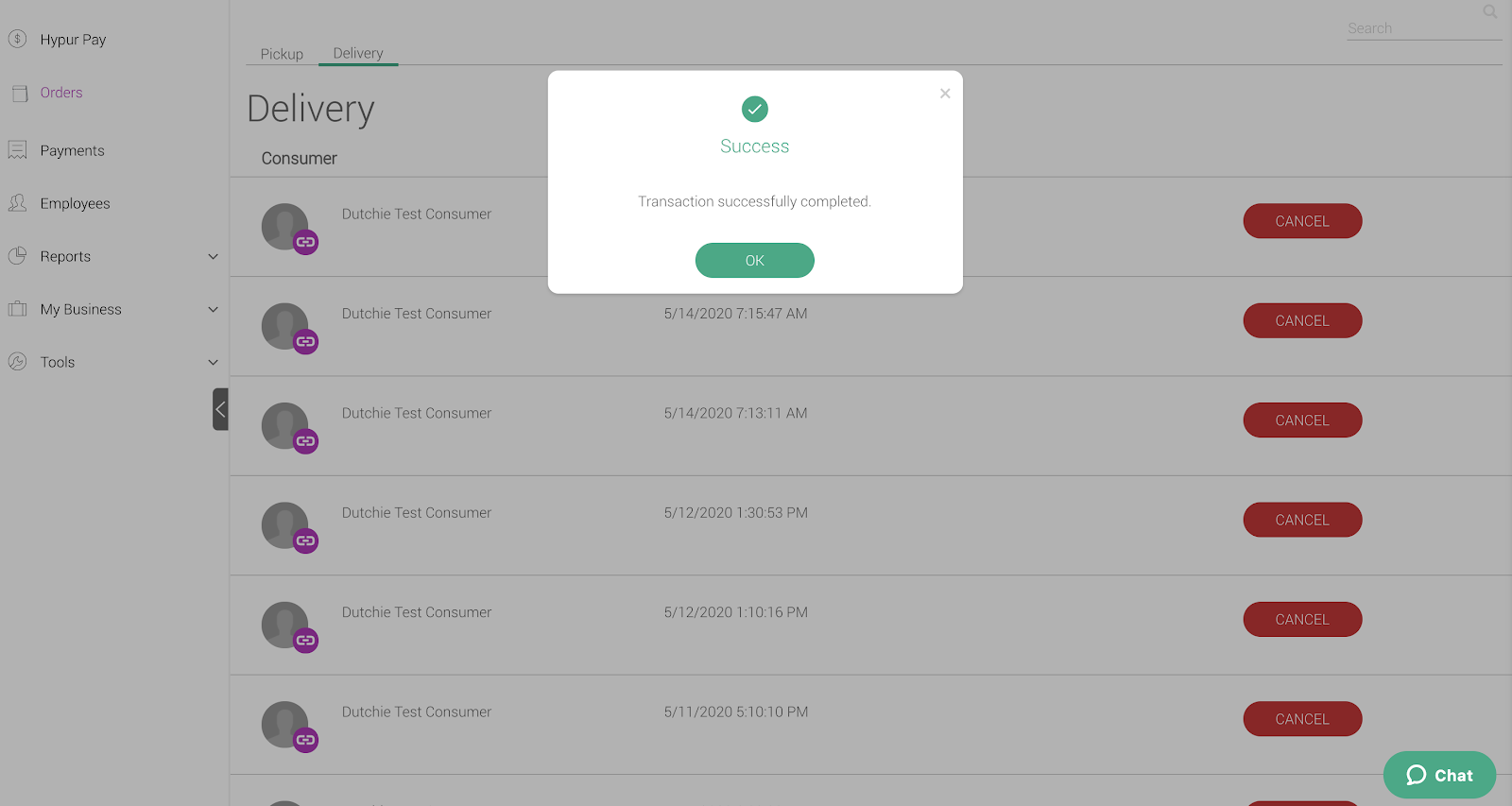 The Consumer Experience
How to complete a transaction in your Hypur merchant account
At the time of delivery or pickup, a dispensary employee will ask for the customer's Personal Access Code (PAC) to complete the transaction.
The PAC was created when the customer initially set up their Hypur account. If the customer can't remember their PAC, they'll want to contact Hypur Support at 480-500-1974 to reset it.
Enter PAC on the dispensary's device or ask the dispensary employee to send the consumer a text if you prefer to enter your PAC on your mobile device.
If the consumer opted to enter the PAC on their mobile device, they need to open the text and click the link from Hypur.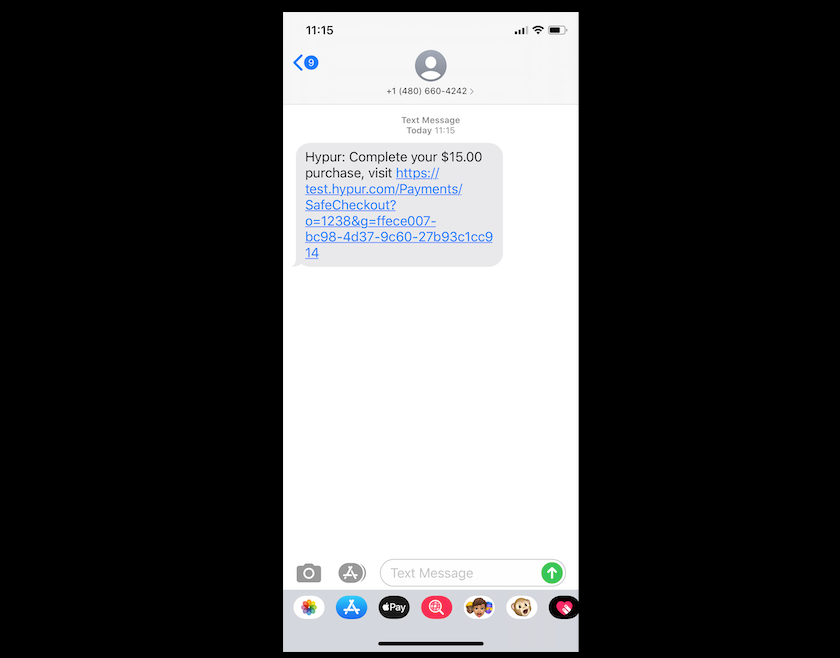 5. The link will open a new browser window and prompt the customer to enter their PAC and click "Pay."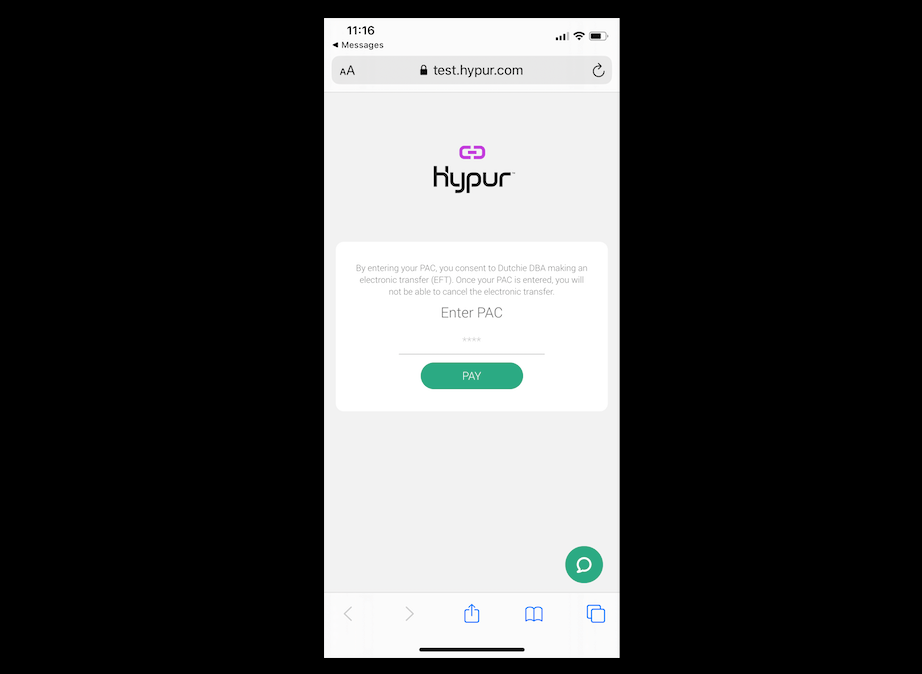 If you have any questions or concerns feel free to reach out to support@dutchie.com or your Customer Success Manager!