Bottle Deposit Tax (Canada)
Follow this quick guide to learn how to add bottle deposit tax to items on your menu in a few easy steps
---
With the release of the Bottle Deposit Tax feature you will now be able to collect bottle deposit tax for beverage edibles on your menu!
Note: To utilize the following feature, please reach out to your Customer Success Manager. Please also note that this feature currently only applies and is available to dispensaries in Canada.
Adding Bottle Deposit Tax to Items in your Menu
Head to the Menu section of your dutchie admin page.
Search for and then click on the item(s) to which you want to add a bottle deposit tax. Applicable items should be located in the Drinks subcategory, under the Edibles category in your menu.
Once in the Edit Item Menu of the item you wish to add a bottle deposit tax to, scroll down until you see the Bottle Deposit Tax label.
Check the box labeled "This product has a bottle deposit tax," then add the actual tax amount in the box below. Click Save and that's it!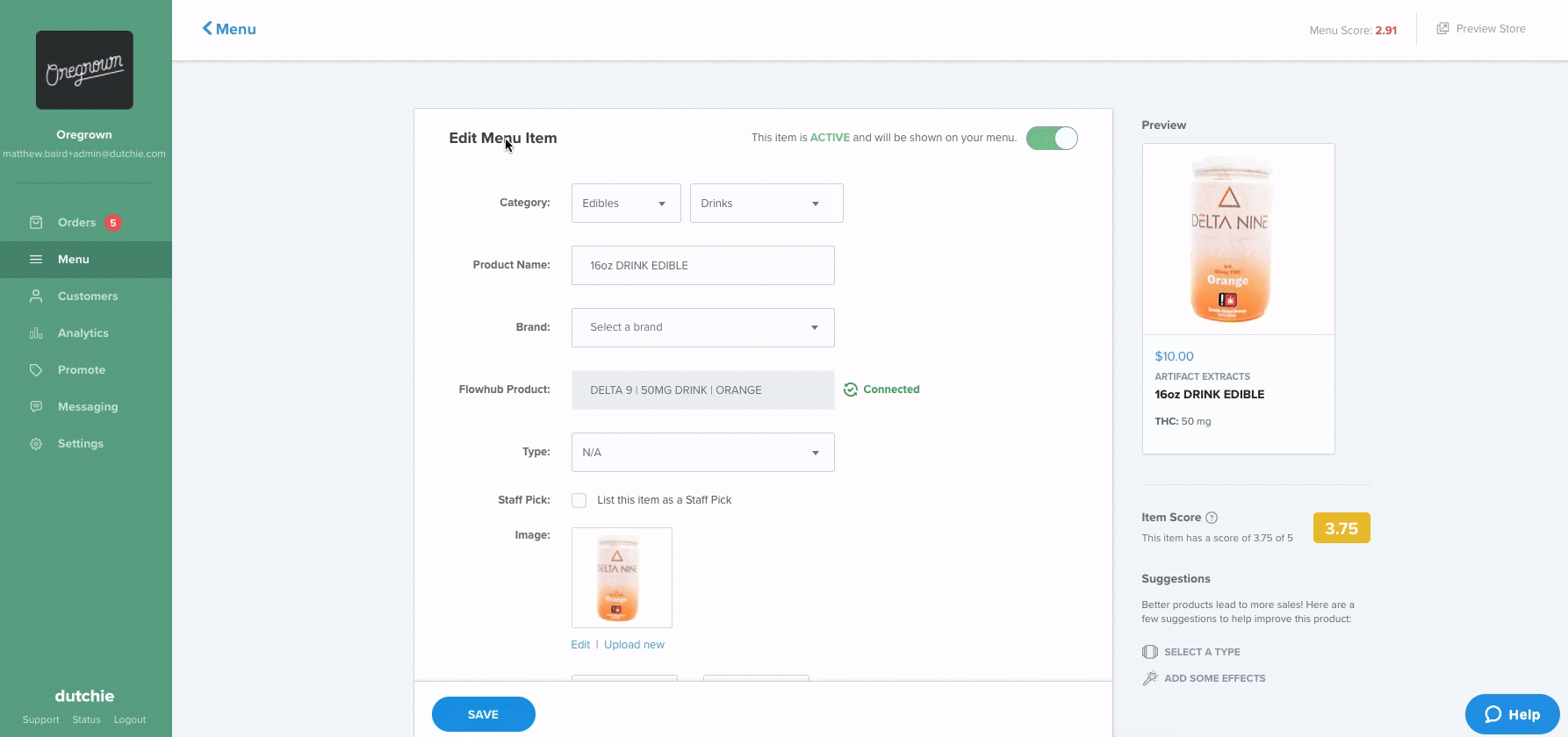 For more information on how to edit items on your menu make sure to check out this article!
If there are any other questions relating to the Bottle Deposit Tax feature please reach out to either your Customer Success Manager or dutchie Support at support@dutchie.com.