Edit an Order
You can add, edit, or delete items from an order
Note: If the order has already been closed, you must open the order before editing it.
Edit an Order
From the orders page, click on the order and scroll down to The Order section, then click "Edit order."

2. Click the blue circle "X" next to an item to remove it, and click "Add Item" to add new items to the order.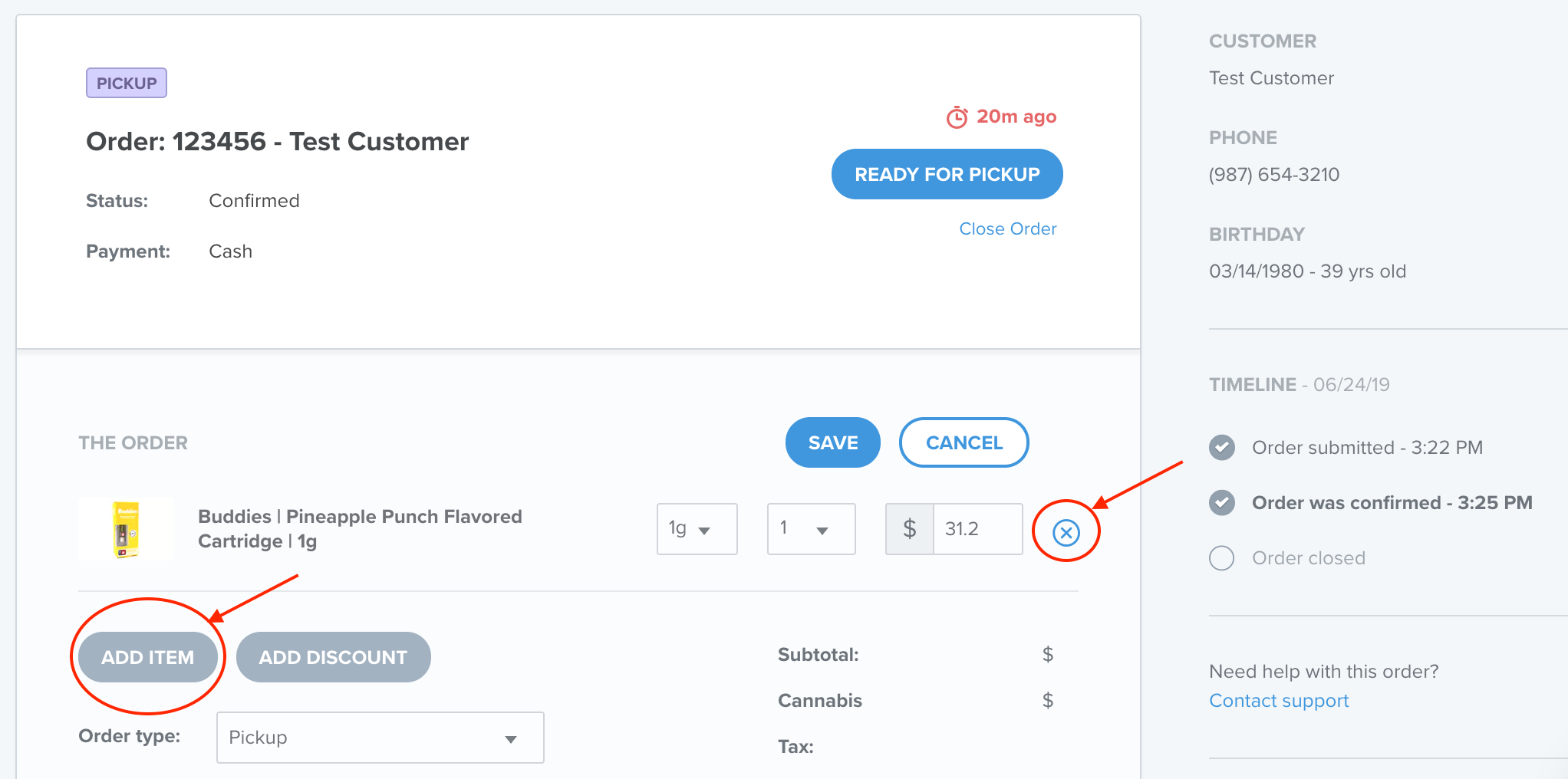 3. After clicking "Add Item," a pop-up modal will appear. Enter the information for the new product and click "Add item."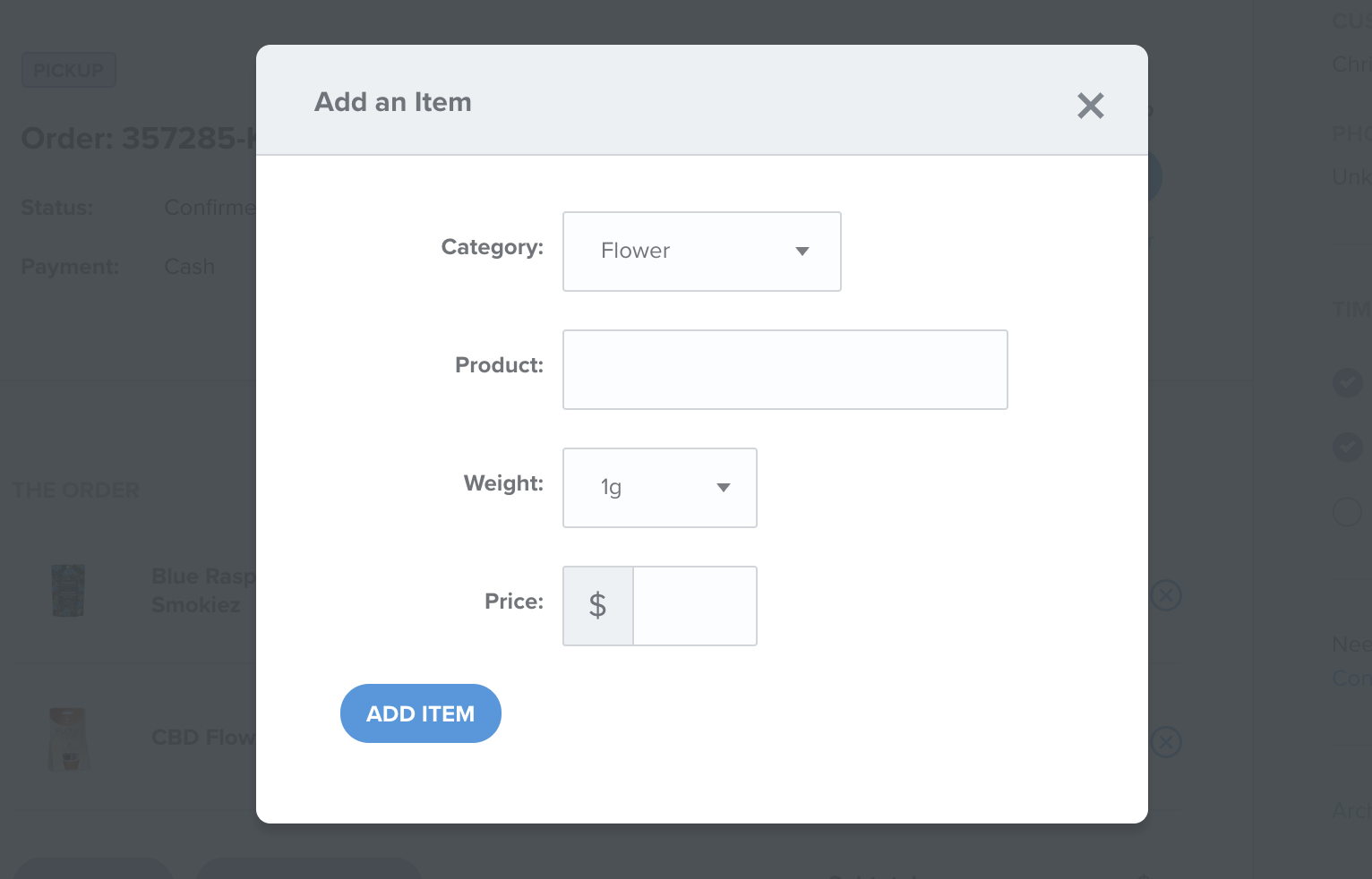 4. After you've finished updating the order, click "Save" and proceed to process the order.