Legacy Barcode Scanner: Socket Mobile Bluetooth Scanner Setup
This article applies to Greenbits.
This hardware is not recommended. Greenbits recommends the Zebra USB Scanner instead.
Pair your Socket Mobile D750 or D760 barcode scanner with your iPad and the Register app so you can scan items to ring sales and scan IDs to verify a customer's age.
Turn the scanner on
Press and hold the small button until the scanner beeps twice.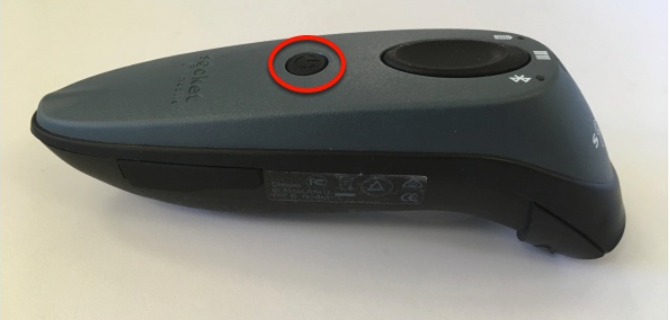 Set the scanner to iOS mode
iOS mode is required for the scanner to work properly with the Register app.
From a distance of 1 to 2 feet, aim the scanner at the barcode below and press and hold the large button until the scanner beeps three times.

Connect the scanner in your iPad's Bluetooth settings
On your iPad, tap Settings, then Bluetooth.
Look for Socket D750 or Socket D760 and tap it to connect.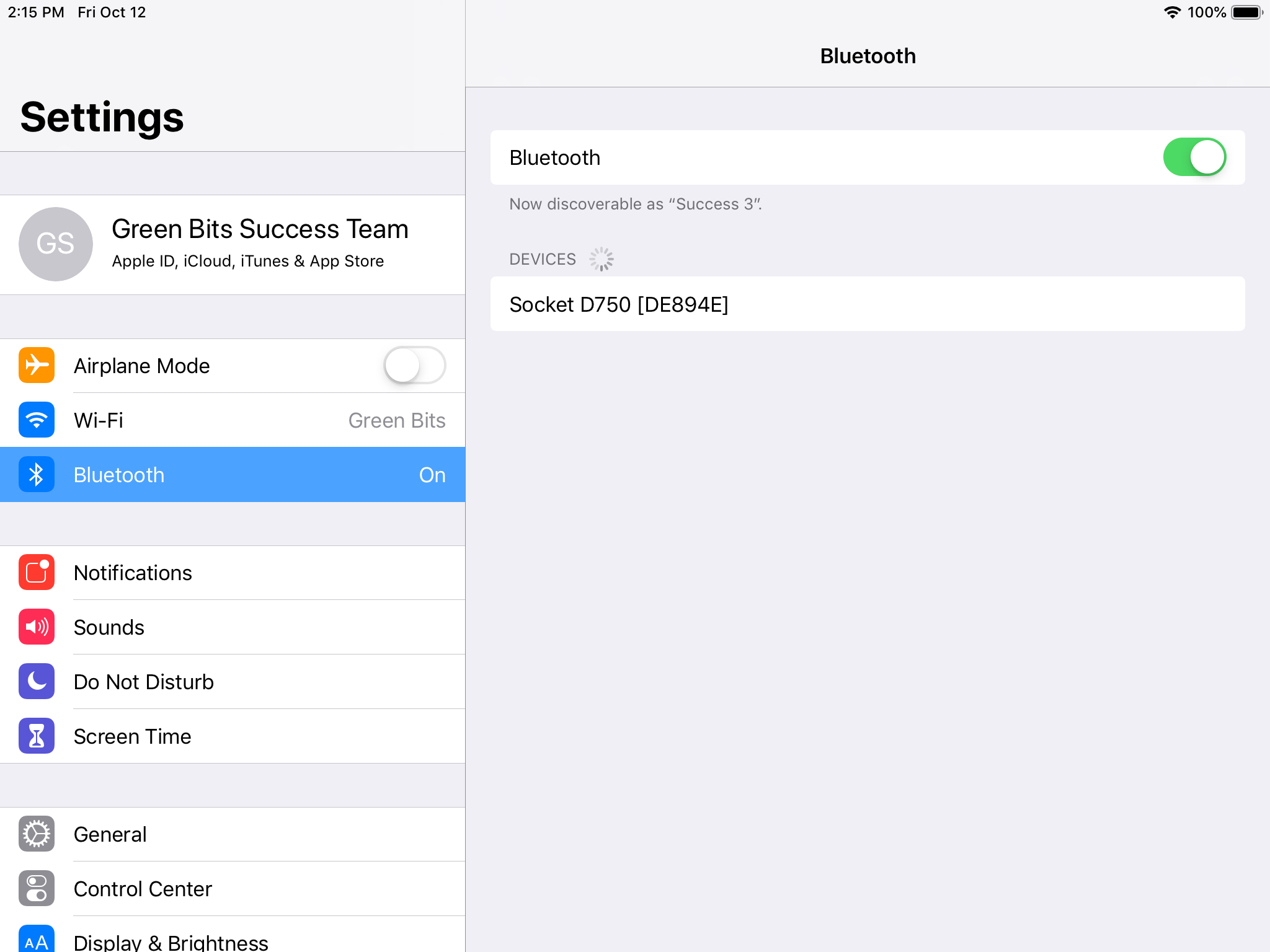 If you don't see a Socket device listed here, tap the Bluetooth toggle on the iPad screen to turn it off. Wait 10 seconds, then tap the toggle again to turn it on.
If the scanner appears as a "Keyboard", scan the barcode above until you hear three beeps.
Connect the scanner in the Register app settings
Open the Register app, tap the 3 horizontal lines in the upper left, then Settings > Barcode Scanner. You should see a check mark next to Barcode scanner detected.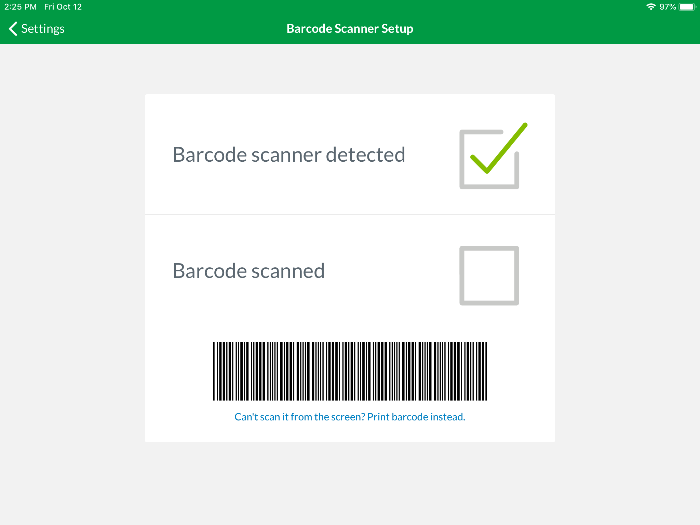 Scan the sample barcode on the screen to test and confirm the connection. A check mark appears next to Barcode scanned after a successful test scan.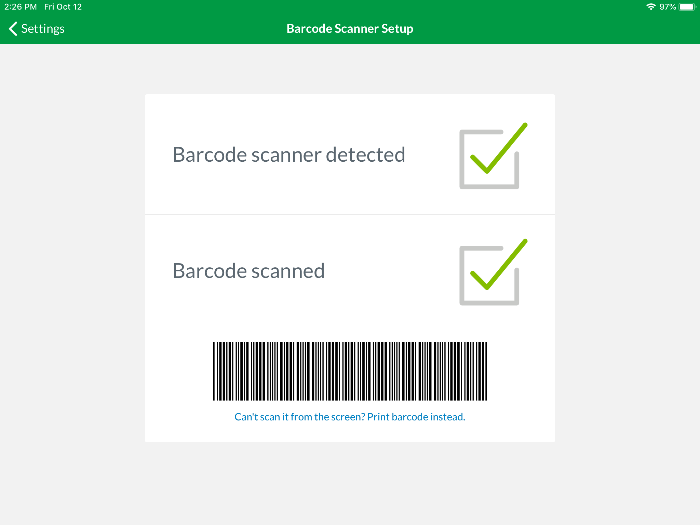 Further resources
Having trouble with your scanner? See Socket Mobile barcode scanner reset and troubleshooting for more help.