iPad on-screen keyboard troubleshooting
These are some common issues that relate to your iPad's on-screen keyboard and how to solve them.
Keyboard won't display
This is because your Socket Mobile barcode scanner is in HID mode. In HID mode, the iPad recognizes the scanner as if it were a wireless keyboard, so it thinks the on-screen keyboard is unnecessary.
To temporarily display the keyboard, double-tap power button on your scanner. Double-tap the power button again to hide the keyboard and resume scanning.
To resolve this issue, unpair and then re-pair your scanner in iOS mode.
Keyboard "floats" in the middle of the screen or is split down the middle
This means your keyboard is un-docked and/or split. To re-dock or merge the keyboard, tap and hold the keyboard button at the bottom right and select Dock and/or Merge: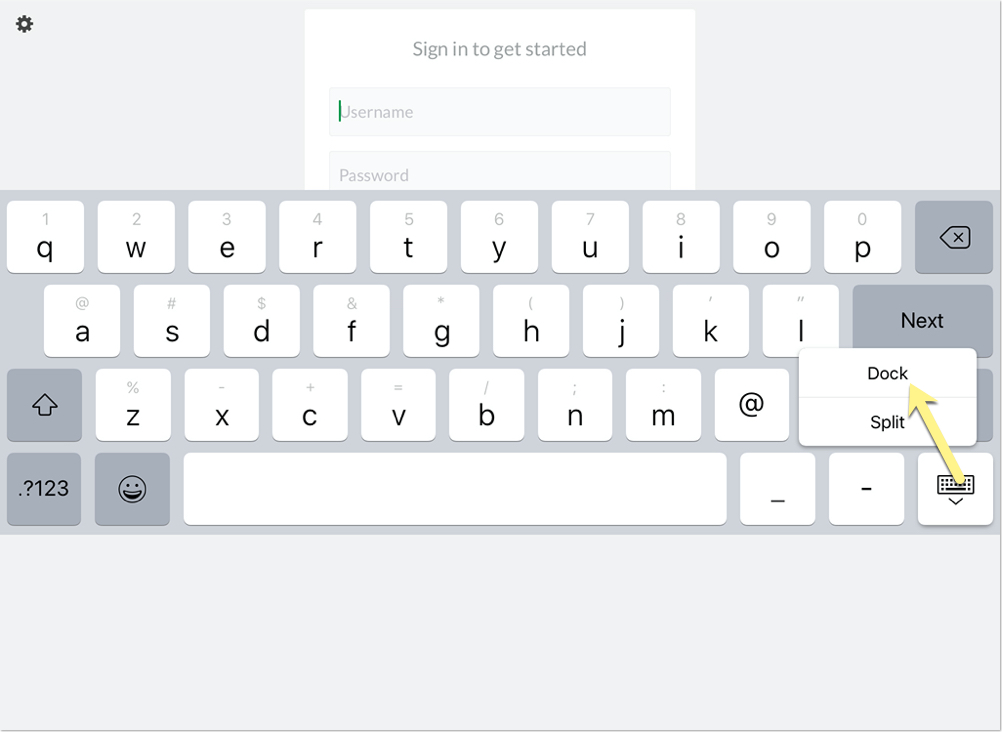 If this is affecting the PIN keypad you use to sign into the Register and the keyboard button isn't shown, tap and hold the bottom-right corner of the keypad and drag it down to the bottom.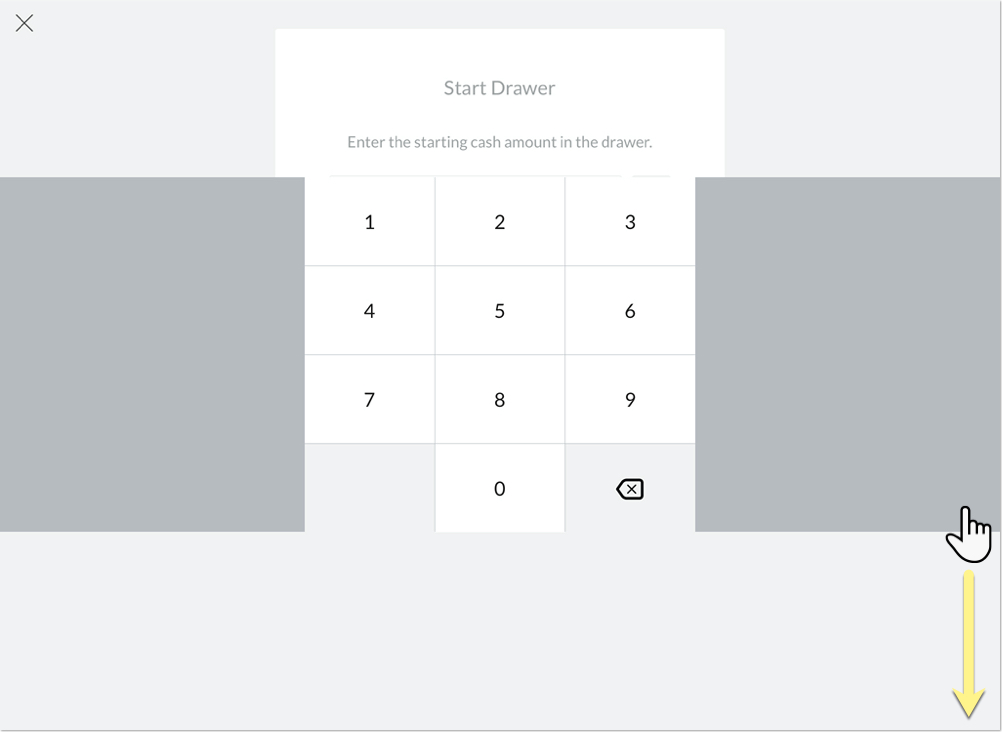 Keyboard blocks certain fields and buttons in the Register app
Apple's keyboard shortcuts feature is not necessary or useful in the Register app and may block certain fields and buttons, such as on the End Drawer screen. To solve this, go to Settings > General > Keyboard and toggle off Shortcuts.