Marijuana universal symbols
A common labelling requirement for marijuana retail is the inclusion of a marijuana universal symbol. In some states, this requirement entirely or primarily falls on the producer, and marijuana products are delivered to the retailer with the necessary symbol already on the packaging.
Stores that do deli-style flower sales, stores that pre-package flower or produce pre-rolls in-house, however, will find themselves needing to label their products and apply the required universal symbol themselves.
This presents a problem in states where the required universal symbol includes red areas, namely Colorado and Oregon: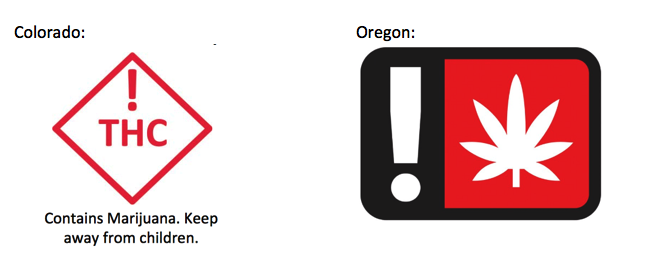 Why is the universal symbol not included on default labels?
Industry-standard thermal label printers cannot print in color. To be compliant most stores use a separate sticker for the universal symbol or may use custom packaging which already includes the symbol.