Display your store name and logo on package labels
If your store is in a state that requires an identity statement on labels, here's how you can add your store's name and logo in the Back Office.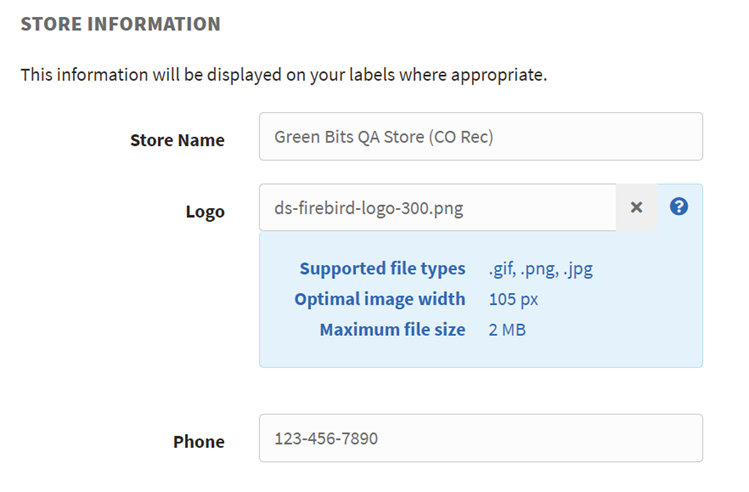 Log in to the Back Office and select the Settings gear.
Select Labels.
Enter in your Store Name, as it's used in advertising.
Select the + sign and upload your Logo.

Supported logo file types include .gif, .png, and .jpg
Optimal logo with width is 105 px
Maximum logo file size of 2 MB

Enter your store's Phone number.
If your state requires an identity statement, Greenbits automatically prints the information on package labels.