Oregon: Add your Label ID to package labels
If your store is in Oregon and you don't want to use a generic package label, you can submit your label for approval from the OLCC. Once you receive approval, the OLCC will give you a Label ID. You must include the Label ID on all your package labels.
If you use a generic label, you don't need to get approval for your label or include a Label ID.
Here's how to add the Label ID to your labels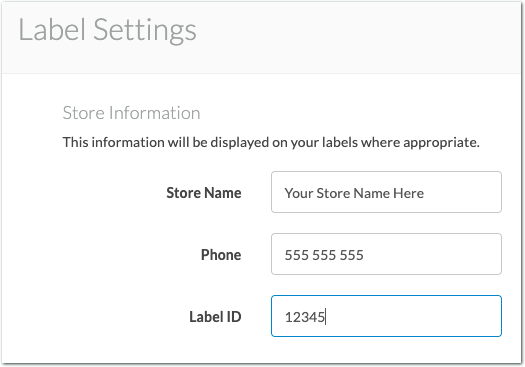 In the Greenbits Back Office, go to Settings > Labels.
In Label ID, enter the Label ID number the OLCC gave you.
Select Save Changes.
Your Label ID prints on your package labels, making them compliant.