Oregon: Add compliance information to your pre-roll labels
When you convert bulk flower into pre-rolls, you must add the weight for additional materials, such as the rolling paper. Greenbits adds the weight you enter in additional materials to the weight you entered on the Product Details page to automatically print compliance information on your labels.

If you buy pre-rolls from a producer, they should include the appropriate compliance information. If they do not, you can use this workflow to relabel compliantly.
Enter the weight of additional materials
Edit inventory information by going to the Edit Inventory page and scrolling to the Additional Materials section.
Enter the Material Name, (for example, Paper, Crutch, or Filter), and enter the weight in grams. Enter a 0 before the decimal (0.03, not .03).
Select the + sign to add this material.
Repeat as necessary until you add all of the additional materials.
Scroll up to the top of the page and Save

.
Print labels that include compliance information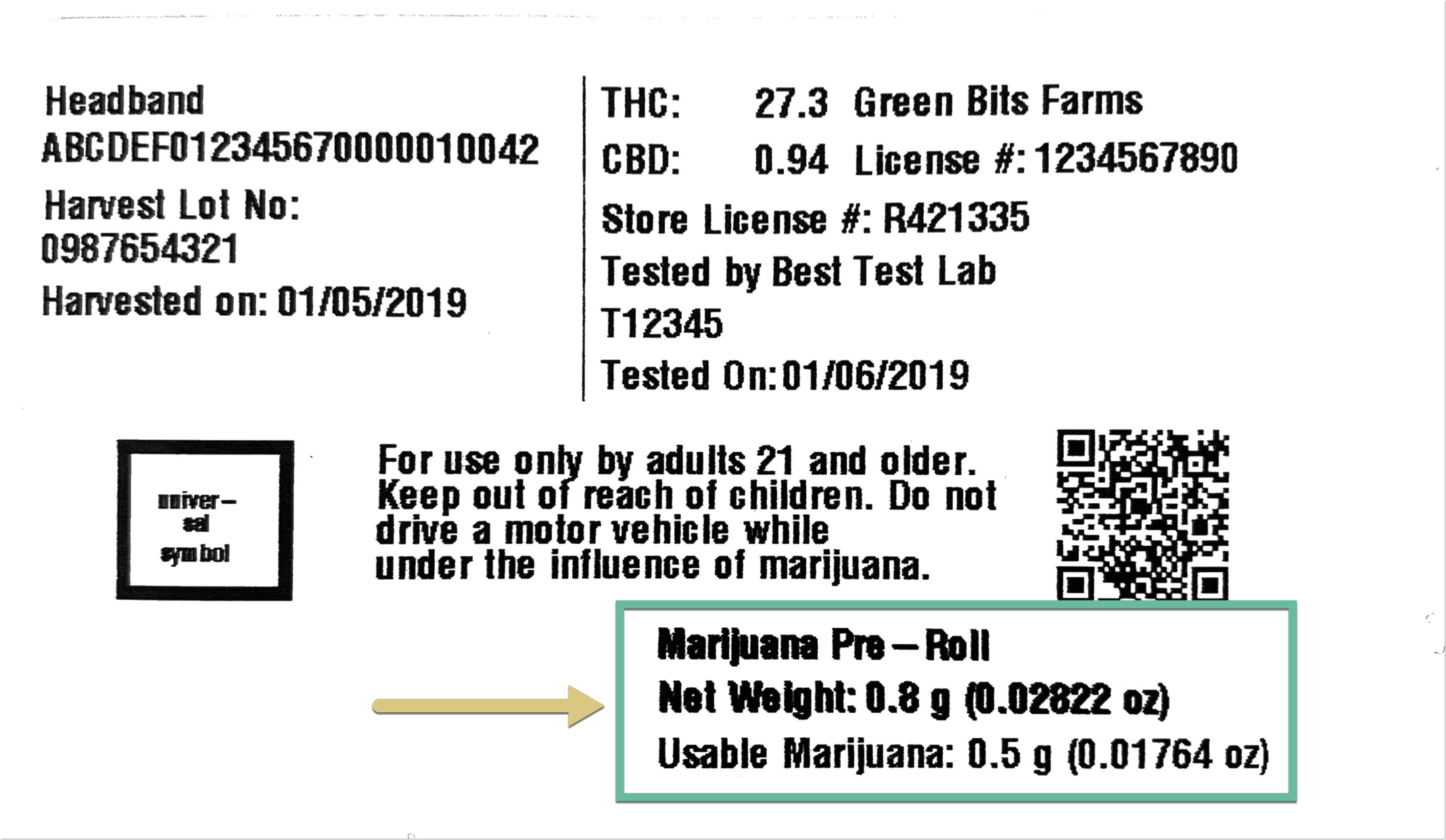 When you print Labels from the Back Office, the label includes the following:
Definition of net weight
The OLCC defines net weight as the total weight including dried marijuana leaves and flowers, the rolling paper, and the filter or tip.
Net Weight on your labels = Usable Marijuana (from the Product Details page) + Additional Materials (from the Edit Inventory page)