Employee Performance: Track Budtender Sales with Actionable Insights
The Employee Performance Insight shows you more information on your budtender's performance. This gives you insight into budtender sales performance, what products they sell most or least often, and their use of discounts.
The Discounts by Employee report provides a sum of all discounts given by employees within a given time range.
Go to Insights > Employee Performance.
You can change the Location Name control to filter the results you see.
Pick a Time of Purchase range that fits your needs.

If you want to see sales data from yesterday, select Previous day.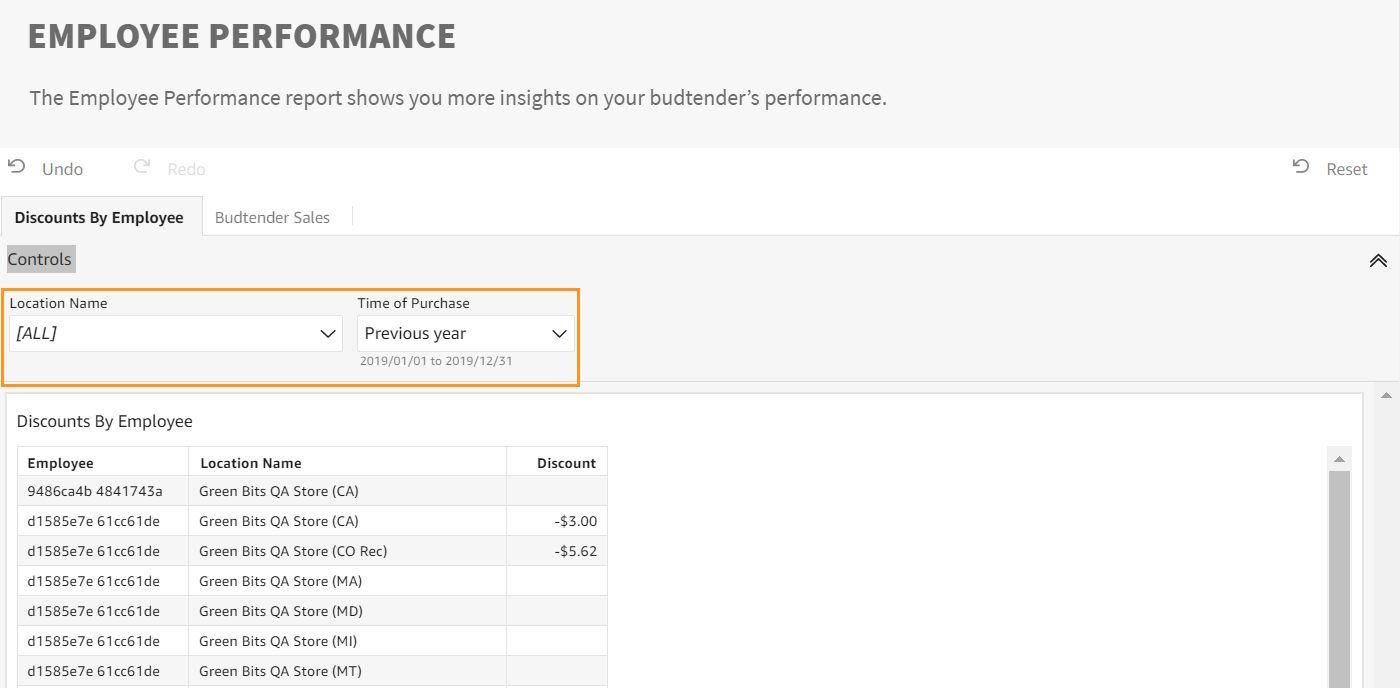 Select the Budtender Sales tab to view Number of Orders by Employee, Total Sales Value by Employee, Total Amount of Discounts by Employee, Sum of Total Sales by Employee and Product Type Name, and Sum of Total Sales by Employee and Brand.