Collect and refund bottle and can deposits
This article applies to Greenbits.
If your store is set up for bottle and can deposits, you can collect and refund them from the Register.
Collect deposits
Whenever a customer purchases a qualifying canned or bottled item, add the appropriate deposit inventory item to the transaction.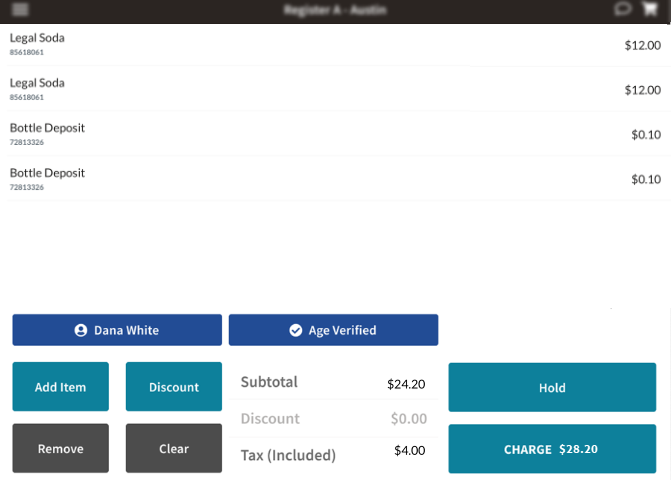 Refund deposits
When a customer returns empty bottles or cans, there are two ways to process the refund:
Option 1: In the Manage Drawer section of the Register app
Go to the Manage Drawer section of the Register app.
Select Paid Out.
Enter the amount to refund and add a note.
Select Submit.
The amount and note will then be shown on the Paid In/Paid Out Report (under Other Reports in Back Office).
Option 2: Process a return of the original deposit
From the Register, go to the Activity page.
Look up the original transaction ID or search for the bottle deposit Barcode (SKU) to pull up matching transactions.
Select the original transaction.
Select Return.
Add the Bottle Deposit Barcode (SKU) to the return once for every deposit being redeemed. For example, if a customer brings back two bottles, enter the Barcode (SKU) twice as shown below.
Select Return Items.