Apply discounts at the Register
You can apply a discount to an entire sale or to specific items while you are ringing a sale.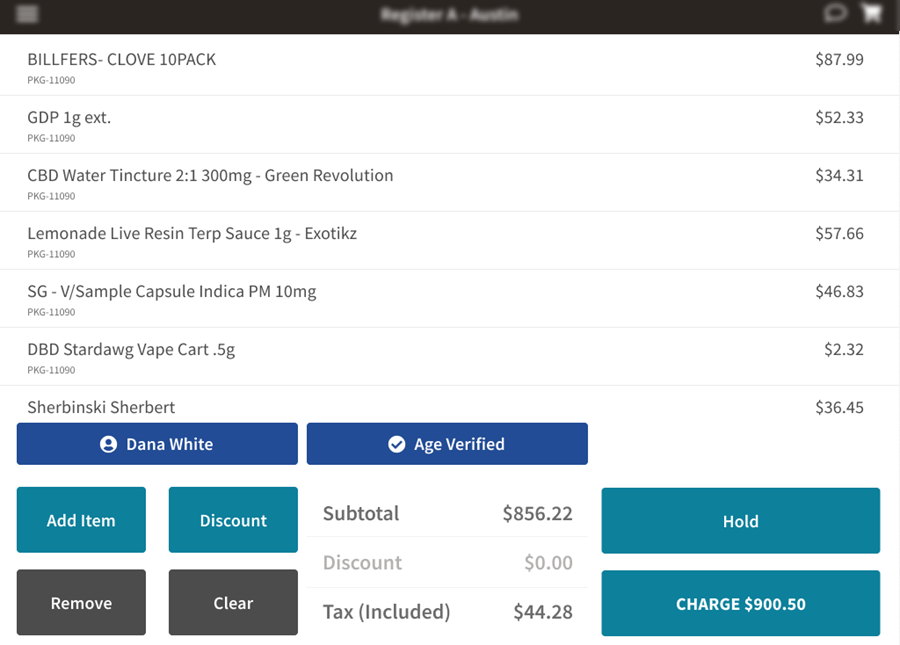 To apply a discount to the entire transaction, tap the Discount button. To apply a discount to a specific item swipe left on the item name first, then Add Discount.
Select a Discount from the list. If you are prompted for a percent discount, enter the percent and select the check mark.
If the price appears in blue, then the item has been discounted.
To remove a discount
Select Discount.
Swipe left on the discount to delete it.
What's next?
Redeem Loyalty Program points, if applicable, and accept payment from the customer.