Reprint labels and receipts
If you need to reprint a label or receipt after you make a sale, you can reprint immediately after the sale or you can look up the transaction later and reprint.
All labels associated with the order will print. This includes the patient sale information label and the weight label for each line item.
Reprint after you make a sale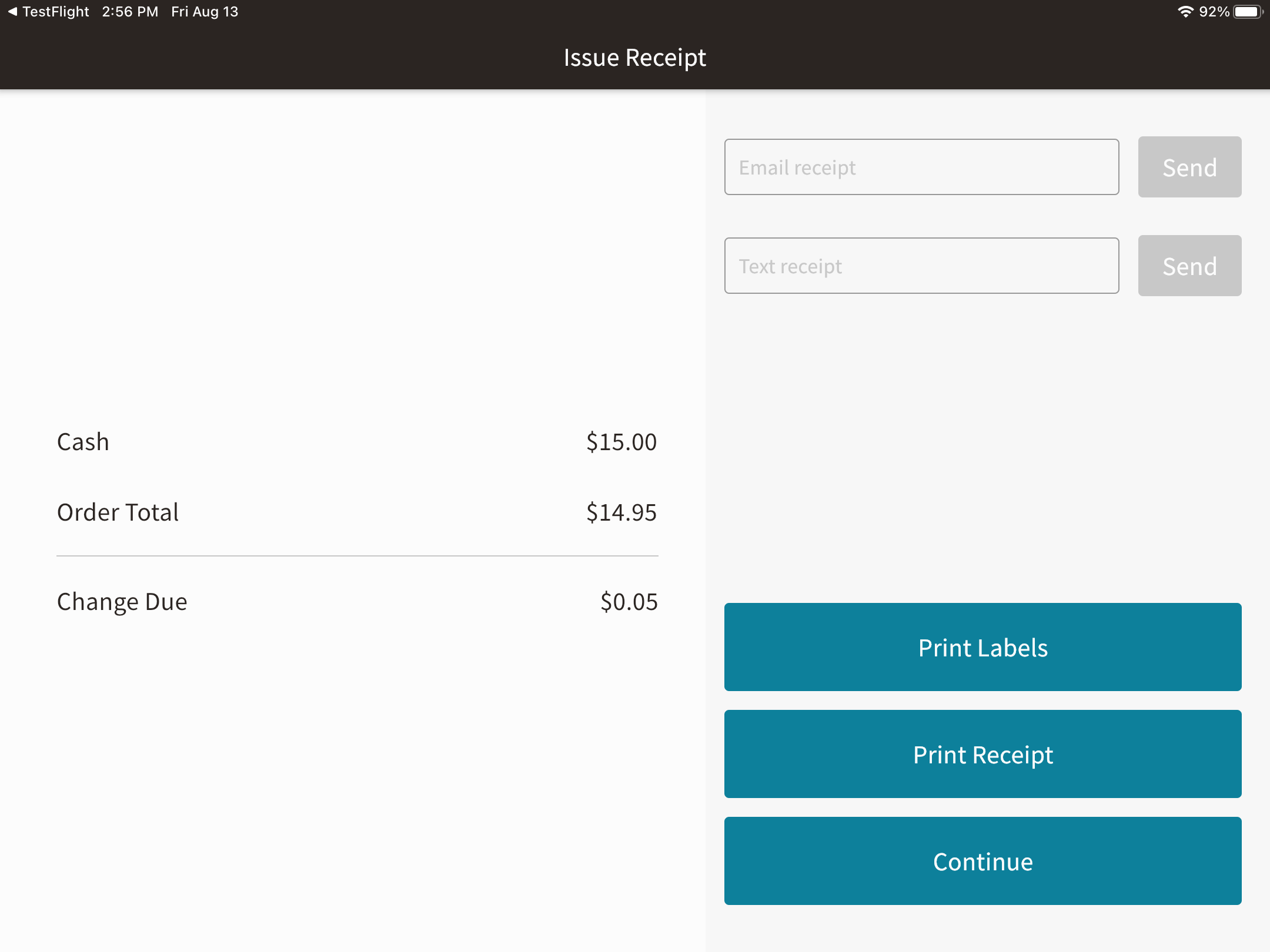 A receipt and any labels for weight-based items print automatically once you've completed a sale.
You can reprint them by selecting Print Labels or Print Receipt while you are on the Issue Receipt page. After they print, select Continue.
Reprint by looking up the transaction in Activity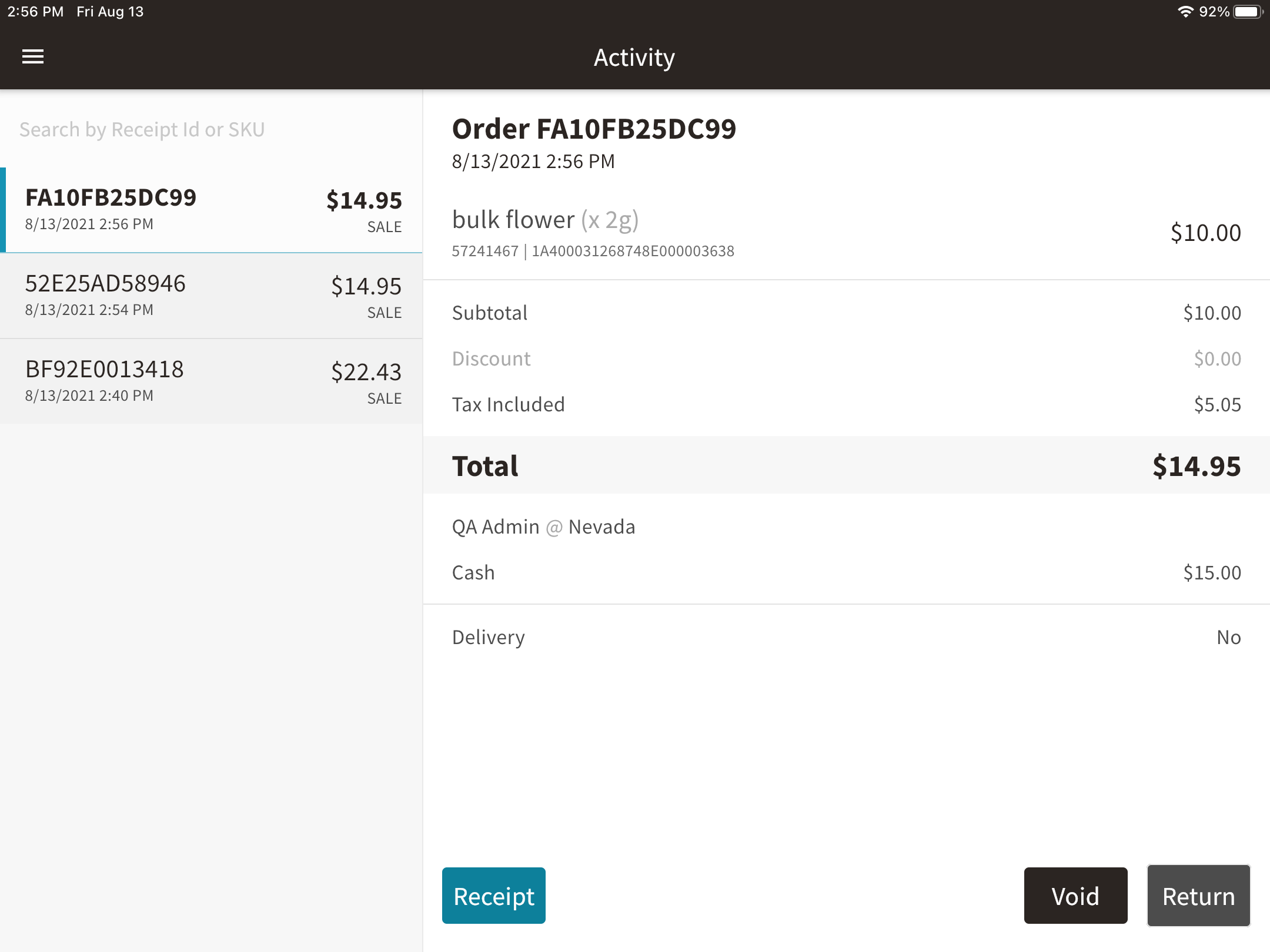 From the Activity screen on the Register, select the transaction that you want to reprint.
Select the Receipt button.
Select Print Receipt or Print Labels.