Manual State Link: Report to your state system
This doc applies to Manual State Link only.
In order to stay compliant, you need to report your sales and adjustments to your state traceability system. From the State Link page, you can download your sales in a .csv file and then upload the file into your state traceability system.
You need to do this once a day, each day, after the close of business or before you open the following day.
Merges, splits, and closing package information is not included in the .csv file. Those actions are not reported to the state traceability system. You must complete those actions in both Greenbits and your state traceability system to keep your inventory accurate.
View and edit sales and adjustments
From the State Link page, you can also view the sales or adjustments that will be reported on the .csv for each package ID or lot, sorted by date and time.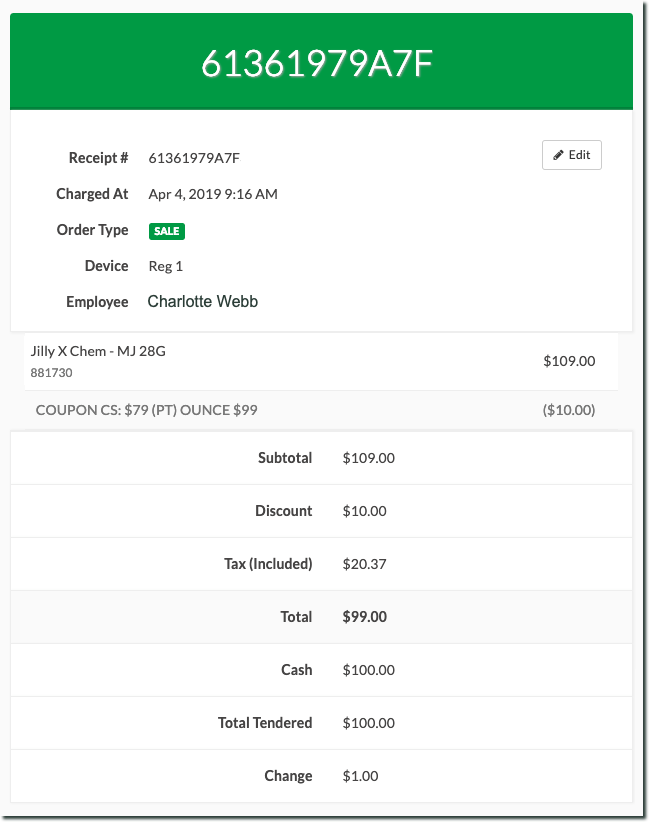 Select one of the sales or adjustments to view more information about the sale or adjustment.
Select Edit to change the payment type or amount paid for this transaction.
Learn how to stay compliant: