Add Packager info to package labels
This information applies to stores in Colorado, Massachusetts, Michigan, and Oregon.
If your state requires the name and license number of the company that packaged the item on package labels, you can add that information on the Edit Inventory page. Typically, you will enter this information while you receive inventory.
If you package and label flower or pre-rolls yourself, Greenbits automatically prints your store's name and license number in the Packager section of your labels.
If you need to label an item that was packaged elsewhere:
From Inventory > Products, select a Product.
On the Product's Inventory tab, find the barcode (SKU) that you need to add packager information to, then select Actions > Edit.
Enter the Packager Name

and

Packager License Number

in the Cultivation section of the Edit Inventory page.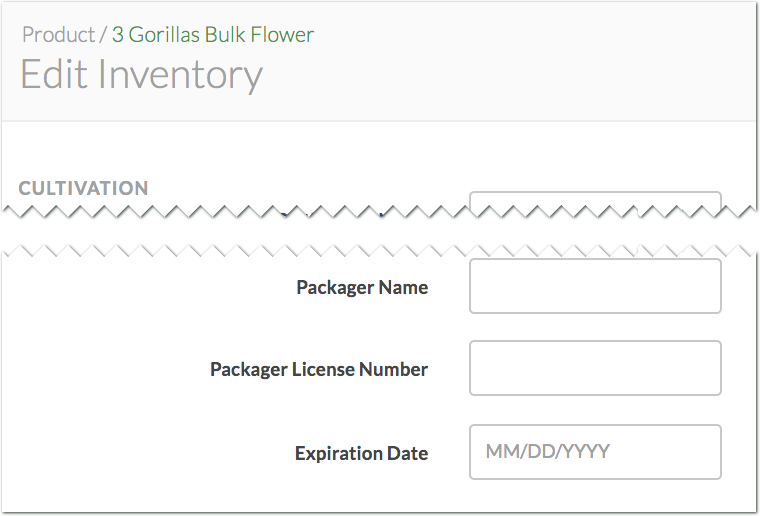 What's next?
The Packager Name and Packager License Number prints on package labels.