FAQ: How can I delete an ID expiry date?
If you need to delete the expiry date for an ID from a customer's profile page, you can do so in one of two ways.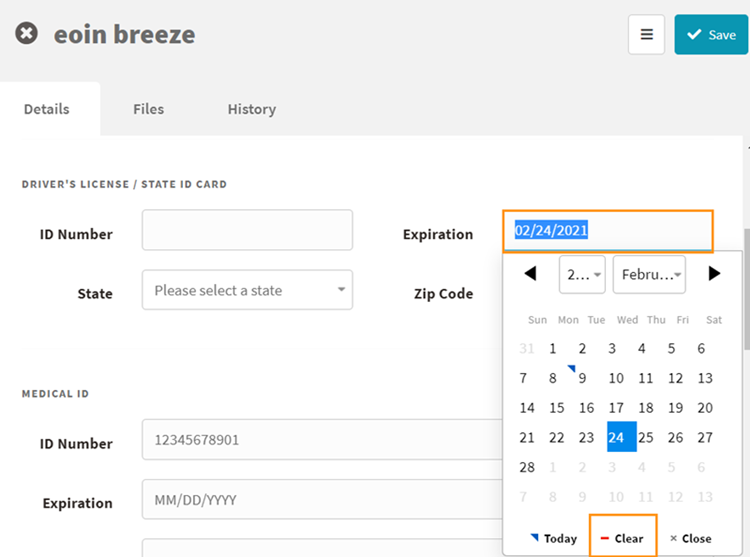 Highlight the date in the Expiration field. Delete the date and press enter/click outside the field. Select Save.
Click into the Expiration field. Select Clear. Select Save.