Update your dutchie hours for special occasions
To help make holidays or special occasions easier for you and your team, you can set "Special Hours." This will allow you to choose a date range and specify a custom set of hours for that period.
To create a set of special hours, go to Settings > Hours, scroll down past your regular store hours to Special Hours, and select +Add Special Hours.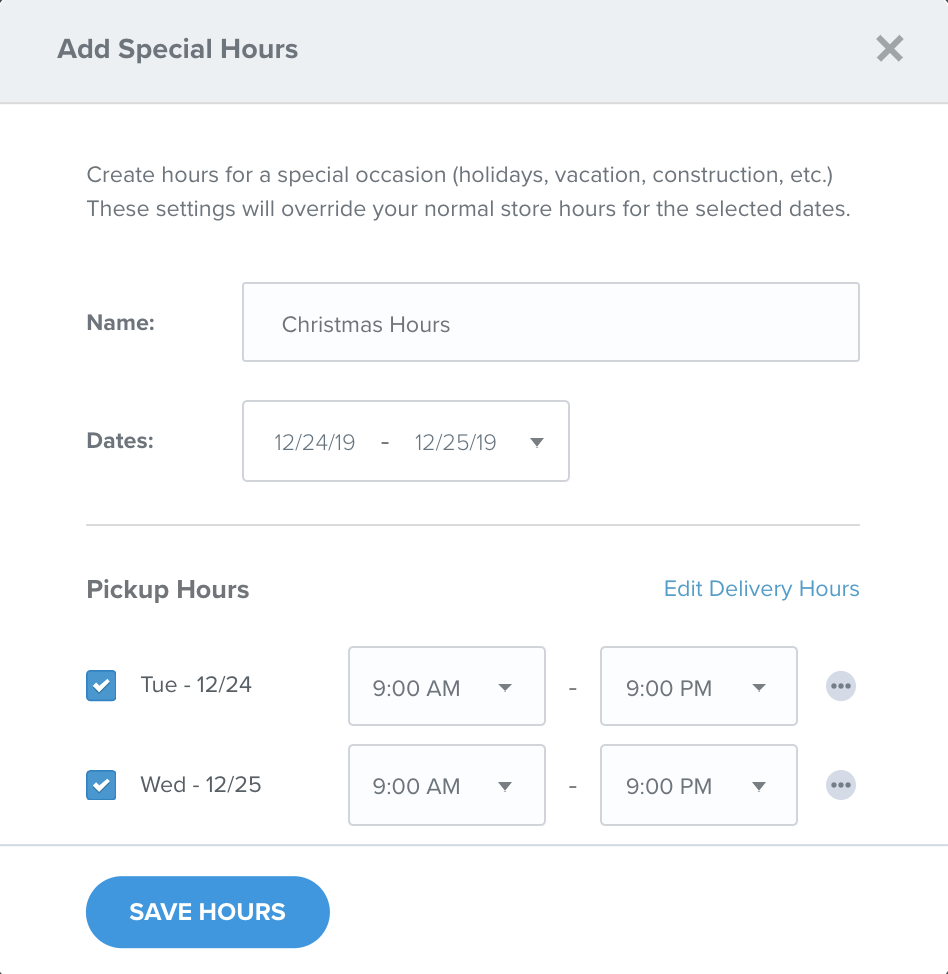 From there, choose a name for your special hours, and select the included dates from the calendar dropdown. Once filled out, the rest of the modal will populate with hours options. Input the special hours for Pickup (and Delivery if applicable), and click "Save Hours." If you are closing for the entirety of a day, please specify the date range for this special as before and then un-select the checkboxes for any relevant day(s) you are planning to display as closed and click "Save Hours".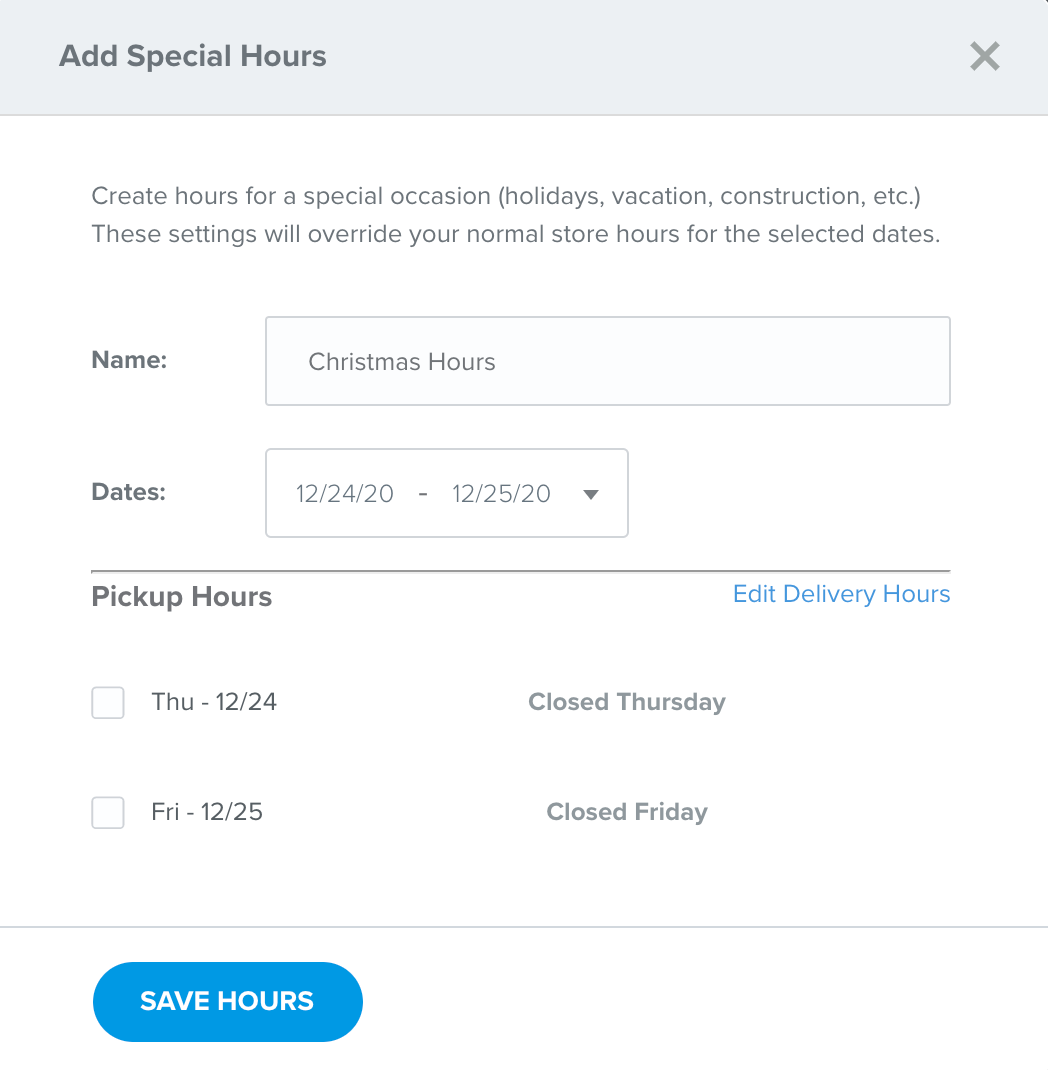 When the selected dates arrive, they will override your regular store hours. When the dates are complete, your regular store hours will continue, so no need to worry about changing them back!
NOTE: You should disable Advanced Ordering if it will be affected by your special hours.