Alpine IQ | Dutchie Ecommerce - Set up and customize abandoned cart campaigns
This article applies to Dutchie Ecommerce.
Notice
Screenshots or steps may not be accurate
While we strive to provide accurate, up-to-date documentation of our products and integrations, the look and feel of the third-party software discussed in this article may differ. On occasion, we are not notified of updates. You should refer to the documentation associated with your third-party tool to ensure you have the most current information.
The Alpine IQ/Dutchie Ecommerce integration includes features for contacting customers who have exited the buying process, before or during checkout, with automated messaging campaigns.
Set up the integration to trigger abandoned cart messages
In Alpine IQ, select Connect data.

Select Data Destinations
Scroll down to the Dutchie integration and click Connect.


Add your Dutchie Ecommerce

StoreIDs in the popup. For this field, type in the Dutchie Ecommerce store name exactly as it appears in Dutchie Ecommerce Admin. Click Add to connect multiple StoreIDs

You can find your Dutchie Ecommerce dispensary name in Dutchie Ecommerce admin in the upper left.

Click Connect or Update Connection. 
Create an abandoned cart campaign
Go to Marketing in the left-hand navigation
Click Campaigns
Click Create a new campaign

Scroll to the bottom of the create campaign page and open the Advanced Settings drop-down.
On the right side turn on the abandoned cart feature toggle.

You must either use an ongoing campaign schedule or a Start-End time window schedule for abandoned carts to work properly.
To ensure that consumers don't receive multiple abandoned cart text messages, make sure there are not multiple abandoned cart campaigns running at the same time unless they are targeted to different audiences.
On your main Campaigns list page, an abandoned cart tag will be next to the campaign name. This allows you to quickly identify the number of abandoned cart campaigns you have enabled.


Adjust campaign settings
You can use any messaging channel and you can restrict abandoned cart messages to only be sent to selected audiences. You can set this up in the specific Campaign settings.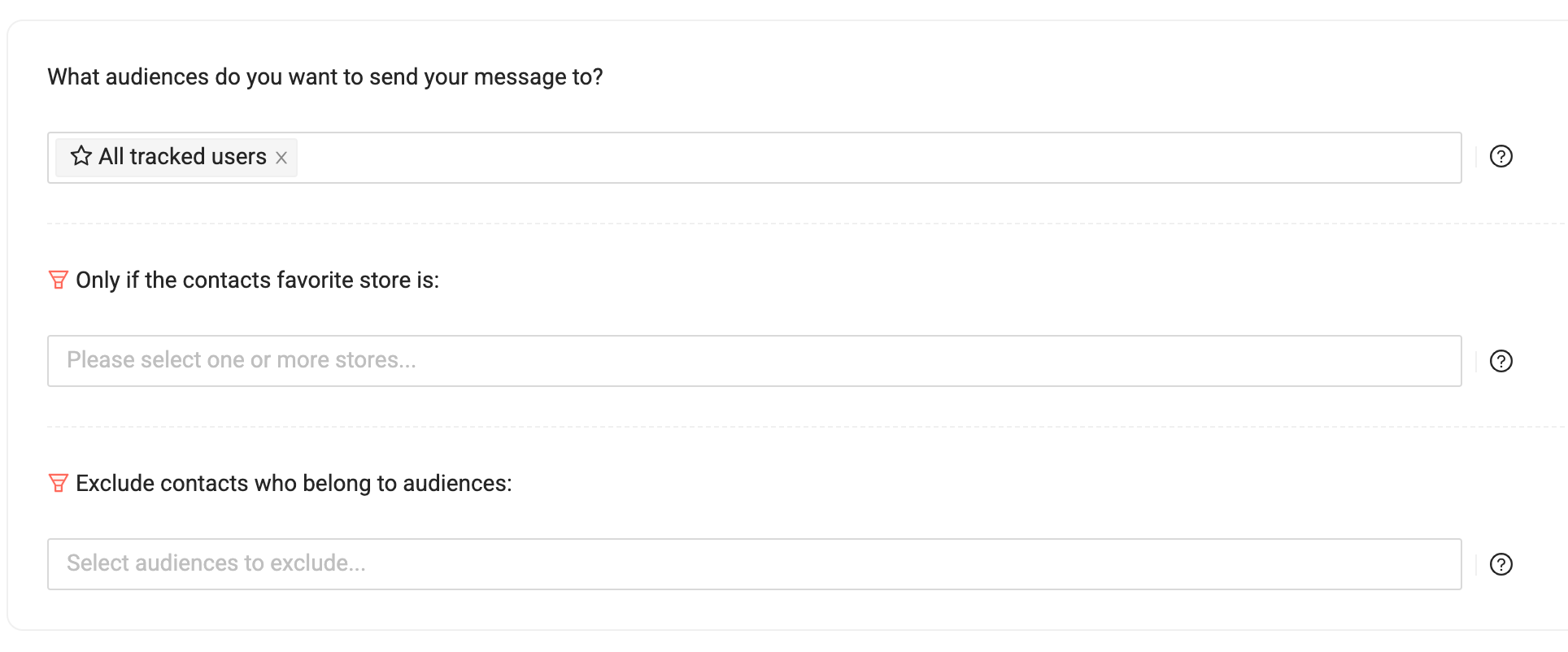 Frequently asked questions
When are abandoned cart messages sent to consumers?
They are sent after 2 hours of inactivity with a cart.
Do all customers receive text messages?
Only current members of your loyalty program will receive text messages.
Where can I see abandoned cart analytics?
Abandoned cart analytics can be viewed in the "Performance" section, as well as in Campaign Reports left navigation menu item within the Alpine IQ dashboard.
How often do consumers receive abandoned cart messages?
Users will receive an abandoned cart only if they have not already received an abandoned cart message within the last 24 hours, even if they abandon a new cart. This is to prevent spamming a customer.
Can I customize the message that is sent to consumers?
Both the message that gets sent in the SMS and the message the consumer lands at can be customized, as well as the image that is sent to the consumer. The best practice is to not use any cannabis-related wording in the SMS message.
Related Alpine IQ help documentation