Quantity Thresholds
You can Aautomatically remove items from your menu when they reach a particular quantity in your POS.
Quantity thresholds allow you to select the quantity at which an item will automatically be removed from your menu. For example, if your threshold is "5" for edibles, when a particular edible gets down to 5 remaining in your POS, that item will be removed from dutchie.
Adjust Thresholds
To adjust your thresholds:
From your Dutchie admin page, go to Settings > Integrations.
Click on your active POS integration
Click the Settings tab.
Scroll down to the Quantity Thresholds section and click Edit within that category and select a quantity from the drop-down menu.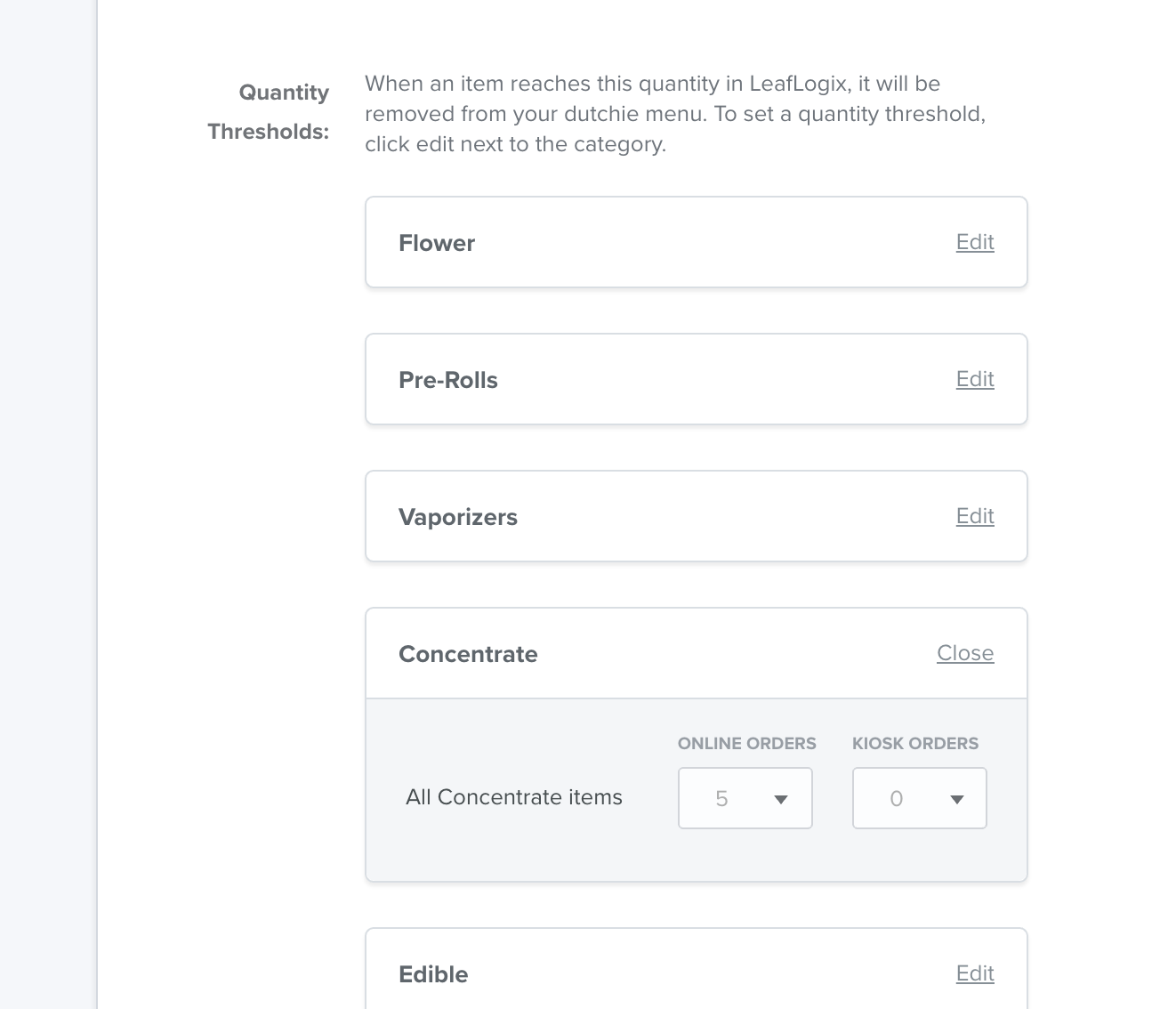 Defaults
Dutchie defaults all online order thresholds to five with the exception of flower (defaults to 5 for grams and eighths, 3 for quarters, 1 for half ounces, and 0 for ounces). All kiosk order thresholds default to 0.
After editing all thresholds, click save at the bottom of the screen and you're all set!