Enable delivery in Dutchie Ecommerce
This article applies to Dutchie Ecommerce.
You can enable and manage delivery orders in Dutchie Ecommerce.
Things to know
You can integrate

Cannveya

, Driven, LogicKit, or

OnFleet

(including support for Teams) with Dutchie Ecommerce to deliver to your customers.

Some states are not permitted to provide delivery services; others require certain options to be enabled, such as identity pre-verification.
Before you begin
Contact your Dutchie Ecommerce Customer Success Manager to set up the following items with you:
Taxes
Delivery minimums/fees
Delivery zones
Delivery Drivers (employees of dispensary)
Identity pre-verification requirements (optional; required for recreational/adult-use sales in Massachusetts)
OnFleet Integration (optional)
Enable delivery in Dutchie Ecommerce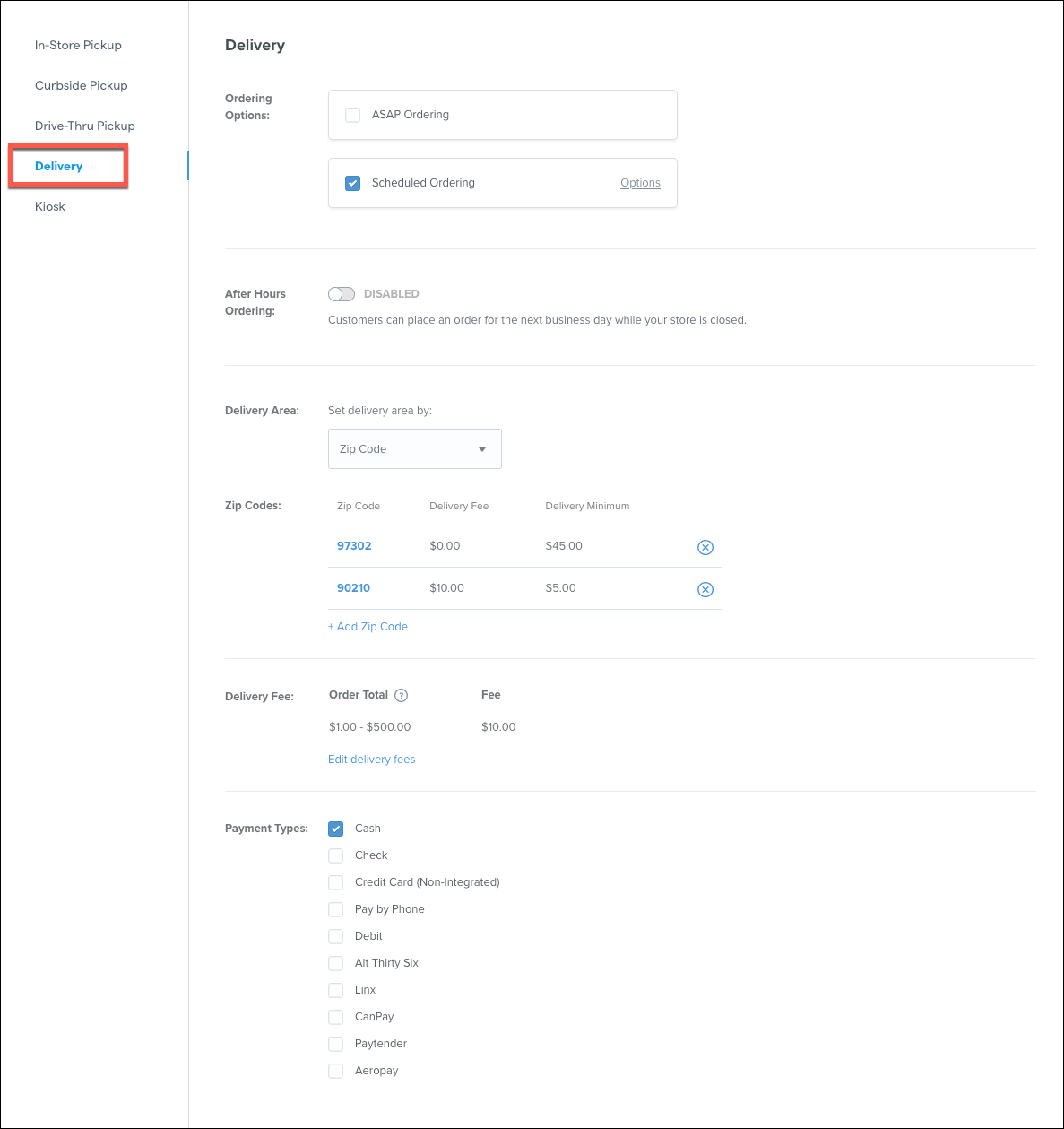 From the Dutchie Ecommerce admin screen, go to Settings > Ordering.
Select Delivery.
Select an option for your delivery area - options include Mile Radius, Drawn Zone, and Zip Code or Postal Code. See information about delivery areas below.
Set your Delivery Fee and Delivery Minimum.
Click Publish at the bottom of the page to save all your changes
Click on the Hours tab, and use the drop-down to select Delivery.
Modify your hours as needed.